TRAVEL EXHIBITION
THE IDEAL WORLD OF A DICTATORSHIP?
RULES AND EVERYDAY LIFE IN COMMUNIST EAST GERMANY
OWNER OF THE EXHIBITION:
The Federal Foundation for the Reappraisal of the Communist Dictatorship, Germany
CONTACT ADDRESS, TEL., EMAIL, ETC:
Bundesstiftung zur Aufarbeitung der SED-Diktatur Kronenstraße 5 10117 Berlin. Tel: +49 (030) 31 98 95-0 Fax: +49 (030) 31 98 95-210 buero@stiftung-aufarbeitung.de
CONTACT PERSON:
Dr. Ulrich Mählert
WEBSITE:
About the exhibition (in German):
http://www.stiftung-aufarbeitung.de/-hwdd/index.php
http://www.stiftung-aufarbeitung.de/-hwdd/print.php
http://www.stiftung-aufarbeitung.de/-ausstellung89/english/-index.php
TECHNICAL REQUIREMENTS:
The exhibition consists of 20 posters in A1 format (59.4 × 84.1 cm). The print files can be downloaded directly from the Federal Foundation's website. Further technical specifications can be found on the website.
LANGUAGE AND TRANSLATION:
The exhibition is available in German, English, French, Spanish, Russian and Greek.
FINANCIAL CONDITIONS, ORDERING, TRANSPORT, ETC.:
The print files for the exhibition are provided free of charge. You will need to print your own poster set. The printing costs will be your responsibility. Your printed posters can also be passed on to other museums/institutions. Further conditions are given on the website.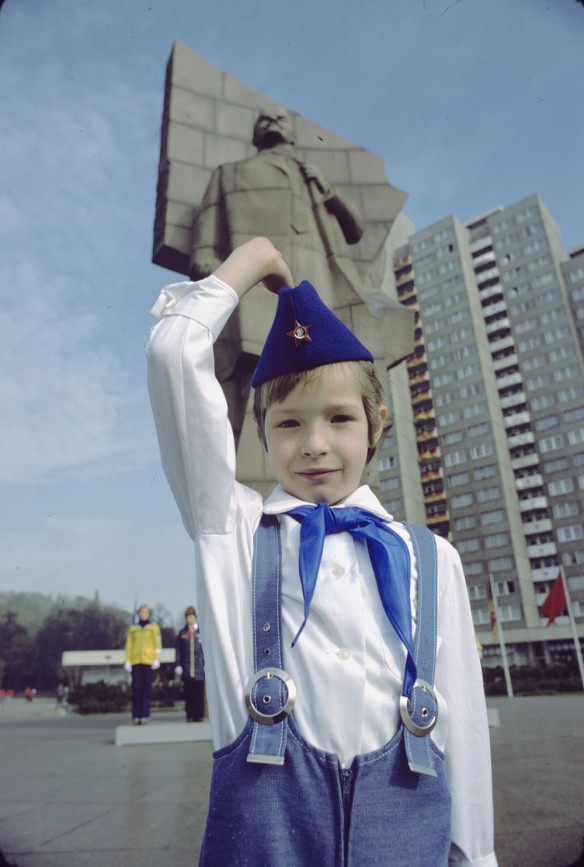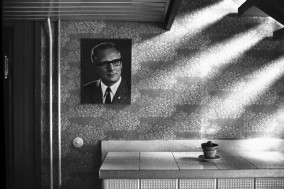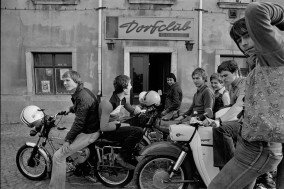 What was communist East Germany or the DDR? This issue is increasingly under discussion. In 1989, just before the fall of the Berlin Wall, the answer seemed clear: By then, hundreds of thousands had perished on the streets in demonstrations against the Communist dictatorship. People were demonstrating for the freedom to travel and better living conditions. Today, life in East Germany is often glorified. Was there an "ideal world" inside the dictatorship? Were the Communist rules of the dictatorship reflected in everyday life?
The exhibition aims to answer these questions and encourage debate. The photos have been taken by the Hamburg photographer, Harald Schmitt, long-time correspondent in East Germany. The text is by the historian, Stefan Wolle. They invite you to journey into a living reality which today seems very strange compared to daily life in Western Europe.
The exhibition has been produced in cooperation with the magazine Stern. Foreign-language versions and their presentation abroad has been funded by the Foreign Office of the Federal Republic of Germany.