THE HOME GUARD MUSEUM, VÄLLINGE
ADDRESS
HvSS Vällinge SE-145 90  Norsborg
WEBSITE
www.hvss.hemvarnet.se 
(click on "Hemvärnsmuseet" down to the left).
OPENING HOURS
Always for group booked in advance. Without booking: 15/6–14/9 every Wednesday 17:00-20:00 (except public holidays). Without booking: 15/9-14/6 last Wednesday every month 17:00-20:00 (except public holidays).
GUIDED TOURS
A guided tour will take about 45 min. For information and booking please contact Lars-Gunnar Sederlin. Tel: + 46(0)703-35 15 90. Guided tours in Swedish and English (book in advance)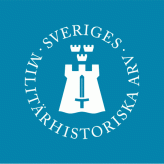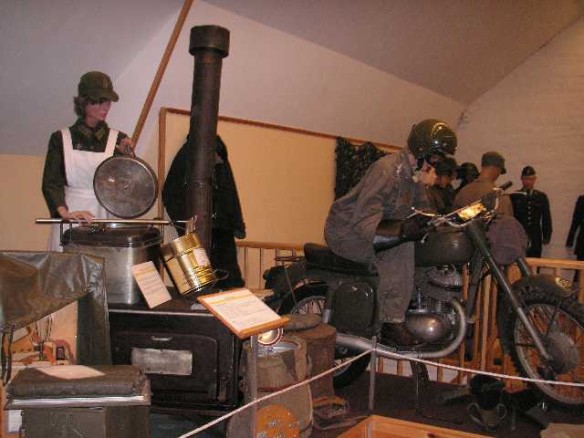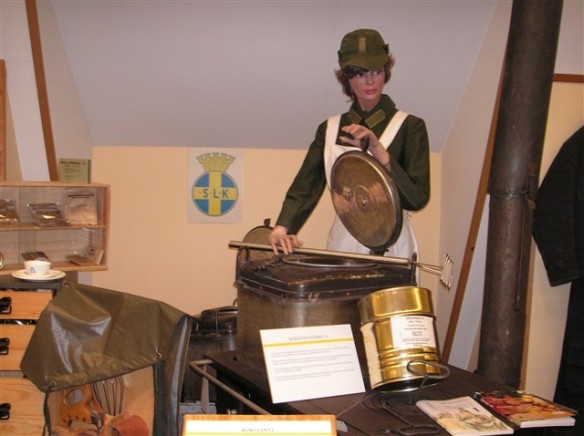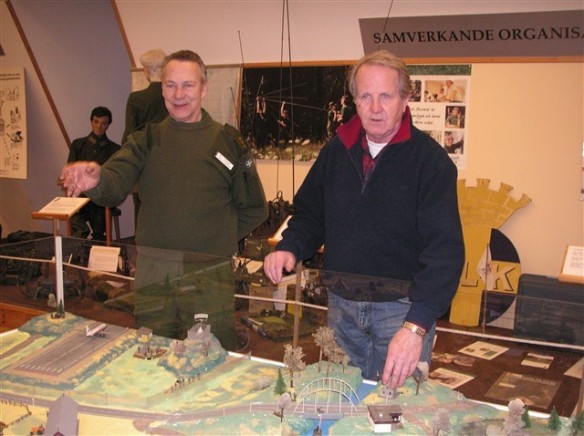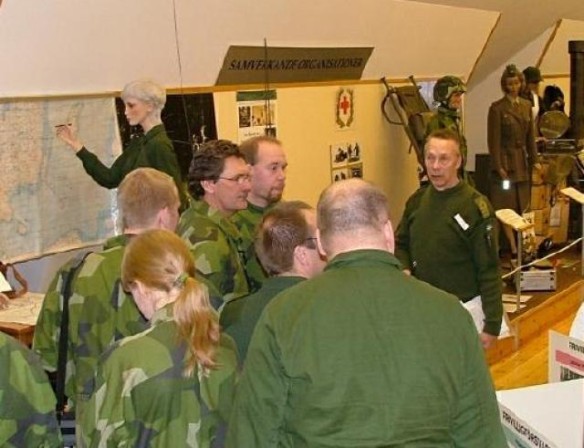 The Home Guard was formed in 1940, during World War II, as a voluntary local defence organisation and was made up of people aged 47 or over and therefore past the maximum age for conscription. During the Cold War, the Home Guard, still a voluntary organisation, was incorporated into the Army, with a strength of around 100,000 men and women.
The Home Guard Training School is situated in an old mill and factory complex in Vällinge, north of Södertälje, and this is where the Home Guard Museum is located, under the management of the Board for the National Home Guard.  The exhibition shows the development of the Home Guard from a military organisation of poorly-equipped elderly men armed with the M1896 rifle to today's operationally-trained national defence force. The industrial civil defence organisation and the other contracted voluntary organisations also feature in the museum displays.