THE GARRISON- AND AIR DEFENCE MUSEUM, HALMSTAD
ADDRESS
Noréens väg, Halmstad. The museum is located in the "Soldier's House" next to the regimental grounds.
WEBSITE
OPENING HOURS
June 28 – August 12: Tuesday – Sunday 13:00-16:00. January 15 – June 23 and August 18 – December 16:    Thursdays 13:00-16:00.
GUIDED TOURS
Tours in Swedish and English. See the website.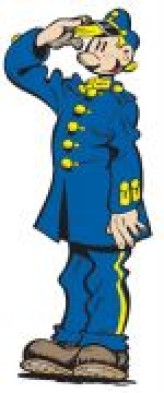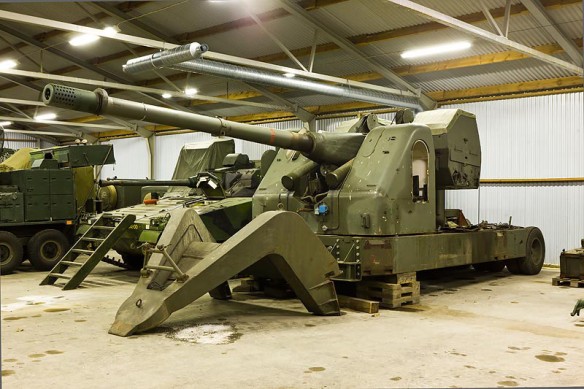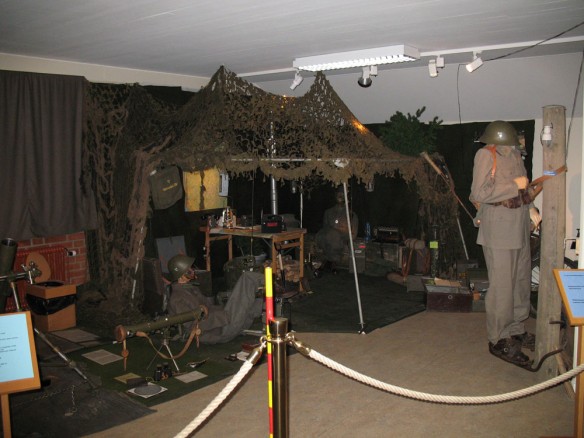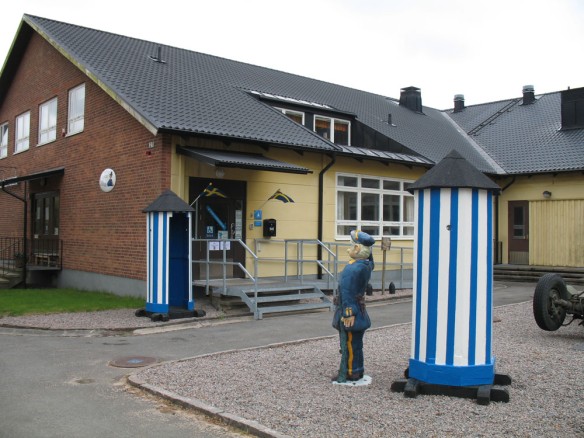 The museum describes the history of the garrison and air defense units in Halmstad. The comic-book figure, 91 Karlsson, is one of the high points of the museum.
The creator of the comic-book, Rudolf Pettersson, performed his national service at the Halland Regiment during the 1930s, and the regiment and its officers became the patterns on which the "91" series was based. Rudolf Pettersson donated many original drawings to the museum, and these are displayed here with many other artefacts. In addition to its traditional collections, the museum has focused on an exhibition of memories from the Finnish Winter War and the Continuation War, an exhibition of military music in Halmstad, and an exhibition on Minister of State, Colonel Bror Birger Mörcke, and his hand-written travelogues.
The collection of anti-aircraft guns from the Army Museum is held under the auspices of the museum and they are magazined at Skedala Heath, 5 km east of Halmstad. The world's largest anti-aircraft gun, the only one was ever produced, can be seen here.