MARITIMAN – GOTHENBURG MARITIME ADVENTURE CENTRE
ADDRESS
Packhusplatsen 12
SE-411 13 Göteborg
WEBSITE
OPENING HOURS
October: Fridays-Sundays, 11:00-16:00.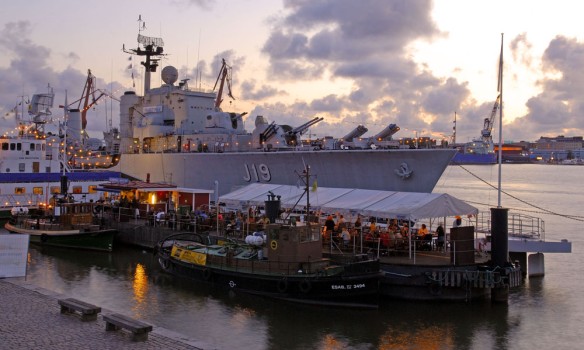 Maritiman, where you can experience life on board at first hand, lies moored alongside where the city of Gothenburg meets the sea. Maritiman consists of a collection of 20 museum ships all gathered together, which makes it the world's largest floating museum experience. By signing on as ship's crew with our fleet, you will be able to see and learn about everything from submarines and destroyers to cargo ships and lightships. Come on a voyage of discovery and find out what it was like to work as the only cook on board for the 36 hungry crewmen of the submarine Nordkaparen, be fascinated by the strategic decisions taken in the operations room of the destroyer Småland, or listen to one of our knowledgeable guides tell the story about the fishing boat Gunhild – the only one of the Maritiman ships that has been fired on.
THE OPERATIONS ROOM. THE STRATEGIC HEART OF THE SHIP (PERMANENT DISPLAY)
It's full Action Stations for experiencing life onboard the destroyer Småland. The secret crypto room and operations room are now at last open to the public, allowing you to look back over the history of the destroyer and experience a likely war scenario.