BEREDSKAPS-MUSEUM VILTFARMEN
ADDRESS
Mariebergs Viltfarm & Fritidsby, Marieberg 25, S 952 92 Kalix
WEBSITE
OPENING HOURS
All-year-round.
GUIDED TOURS
Guided tours to the war-time museum is recommended. Contact: See the website.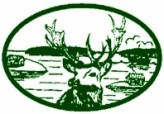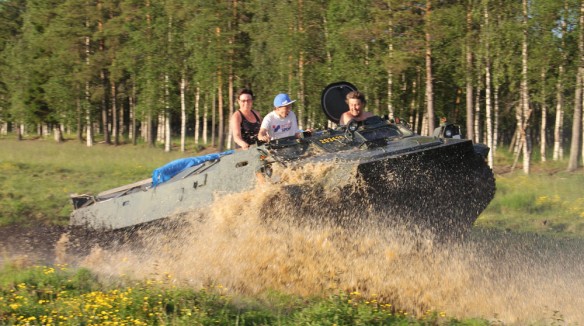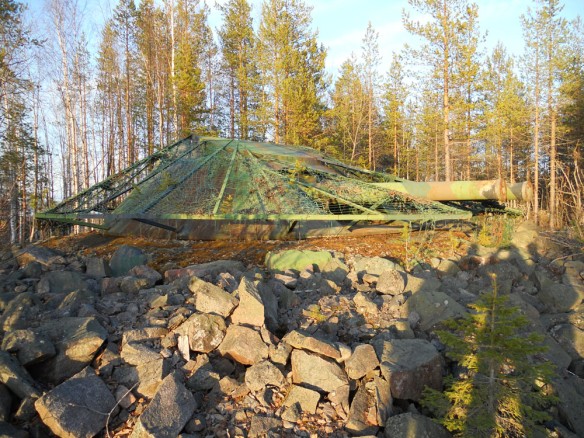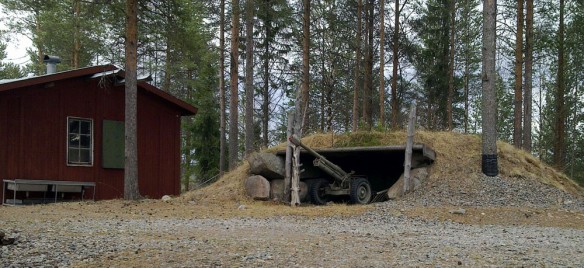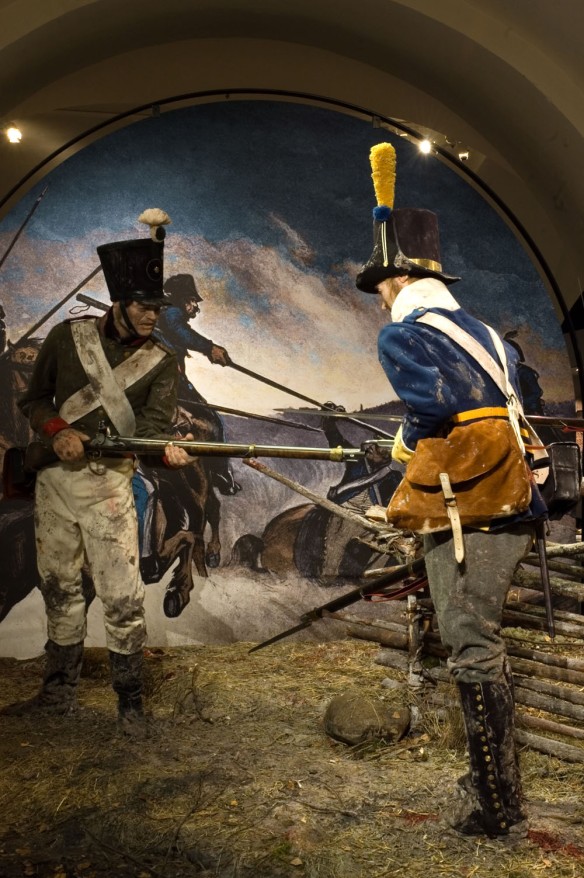 THE WAR-TIME MUSEUM
During the Second World War, half a million Swedish men were in military preparedness along the Kalix line. We felt this interesting cultural-historical heritage was worth preserving.
In 1999, work began on a war-time museum in an area out in the Game Preserve (Vilthägnet). The museum boasts a collection of authentic barracks and buildings from the war years and 50 or so vehicles. You can visit the area yourself, but we recommend the guided tour in which we share some local history and tall tales.
We also offer activities with or without overnight accommodation based on the theme of Military Preparedness – perfect for that surprise kick-off.
Mariebergs Viltfarm & Fritidsby has a restaurant, accommodation and many possibilities for activities such as a trial course with 4-wheel drive vehicles and tracked vehicles, snowmobiles, log fluming, archery, clay pigeon shooting and blowpipes to name but a few.
There is also a wood-fired sauna stretching out over the creek. Just throw yourself in when you need to cool down. Skogskrogen is an 18th century timber cottage where we prepare and enjoy an exclusive game meal over a crackling fire in the light of a paraffin lamp. Experience the 1940s in a model 39, take part in a pentathlon, cook food in the field kitchen and stay at the military camp.