THE MEMORIAL MUSEUM OF JERZY POPIELUSZKO, WARSAW
ADDRESS
ul. Kardynała Stanisława Hozjusza 2. Near of Place Wilsona. The museum is located in the cellar of the Saint Stanislaw Kostka Church. The grave of Jerzy Popiełuszko can be found in front of the church.
WEBSITE
popieluszko.net.pl (only in Polish).
OPENING HOURS
Wednesday-Friday: 10:00-16:00. Saturday and Sunday: 10:00-17:00.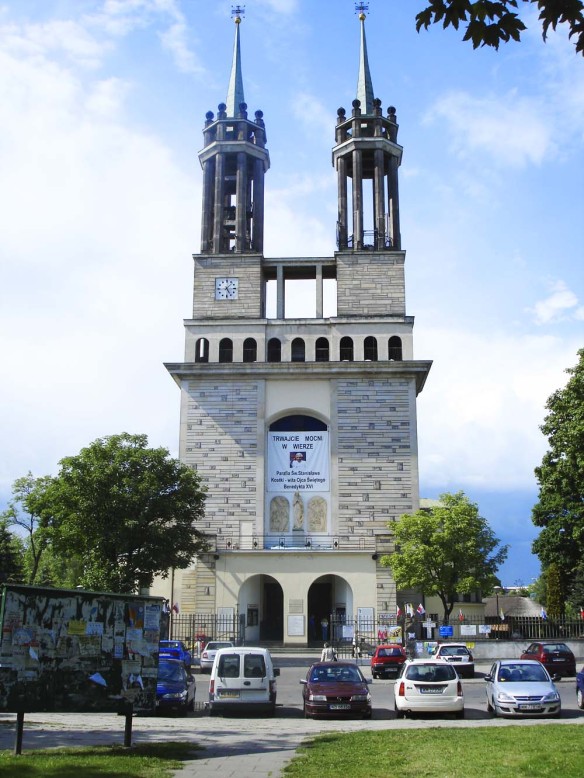 The Saint Stanislaw Kostka Church where he practised from 1980 and today the location of hiss memorial museum and grave.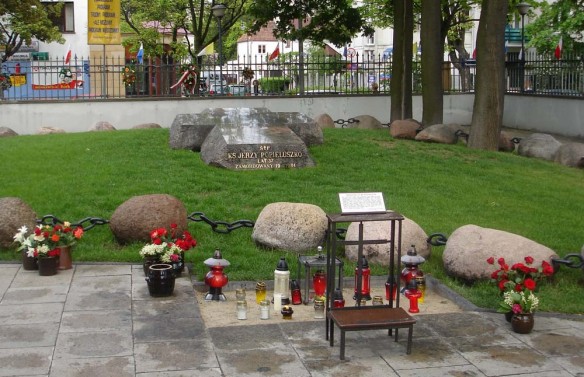 THE COMPREHENSIVE ROLE OF THE ROMAN CATHOLIC CHURCH IN POLAND
The Roman Catholic Church has always played an important cultural and political role in Poland, and Catholicism forms an important part of the Polish identity. It is estimated that around 90% of the population belongs to the Church, of which around 2/3 are practising Catholics.
THE LIFE AND DEATH OF JERZY POPIELUSZKO. IN OPPOSITION TO THE COMMUNIST REGIME
Jerzy Popiełuszko, born in 1947, was a charismatic person and in constant opposition to the Communist regime because of its human rights violations. He was involved in founding special workers' communities (when trade unions were forbidden), arranging lectures on various topics for workers as well as charitable support for people persecuted by the regime. His sermons contained political messages and motivated people to protest against the regime and to support the free trade union Solidarity. His monthly Mass for the Fatherland which began in the early 1980s became known all over Poland because it was broadcast on Radio Free Europe. The sermons developed into mass meetings and were, at times, the only public meetings allowed, especially in the illegal periods of free trade unions.
The Polish secret police or the Security Service of the Ministry of Internal Affairs tried to silence him several times. He was terrorized, beaten, interrogated, imprisoned and his house and car damaged. In 1983, at the age of 37, he was arrested on fabricated charges but released following the intervention of the Church. A car accident was arranged to kill him but it failed. In 1984 he was simply kidnapped, tortured and murdered. His body was dumped in a lake and recovered a few days later. It is estimated that 250,000-400,000 people attended his funeral, the largest gathering of people since the Pope's visit. The public reaction to his murder was strong and extensive. The Catholic Church commenced a beatification process in 1997.
THE MEMORIAL MUSEUM
The museum tells mainly about the story of his life and activities and shows some of his personal belongings. A room contains his last clothes and photos from the day of his death as well as photos from his funeral.