THE GREAT POLAND`S MUSEUM OF THE FIGHT FOR INDEPENDENCE. POZNAN
ADDRESSES
Museum of Poznan June 1956 – Uprising: Sw. Marcin street 80/82, 61-809 Poznan
Museum of Armaments: Armii "Poznan" alley – Park Cytadela, 61-663 Poznan
Museum of Great Poland`s Martyrs at Fort VII: Polska alley, 60-591 Poznan
Museum of the Great Poland`s Uprising 1918-1919: Stary Rynek 3, 61-772 Poznan
Museum of the "Poznan" Army: Armii "Poznan" alley, Cytadela – "little lock", 61-663 Poznan
WEBSITE
www.muzeumniepod-leglosci.poznan.pl
OPENING HOURS
Museum of Poznan June 1956 – Uprising Tuesday-Friday: 9.00-17.00 Saturday-Sunday: 10.00-16.00
Museum of Armaments and Museum of the "Poznan" Army Tuesday-Friday: 9.00-16.00 Saturday-Sunday: 10.00-16.00
Museum of the Great Poland`s Uprising 1918-1919 Tuesday-Friday: 10.00-17.00 Saturday-Sunday: 10.00-15.00
Museum of Great Poland`s Martyrs at Fort VII In summertime (April 1 to September 30): Tuesday-Saturday: 9.00-17.00 Sunday: 10.00-16.00 In wintertime: Tuesday-Saturday: 9.00-16.00 Sunday: 10.00-16.00 1. November: 9.00-19.00 2. November: 10.00-16.00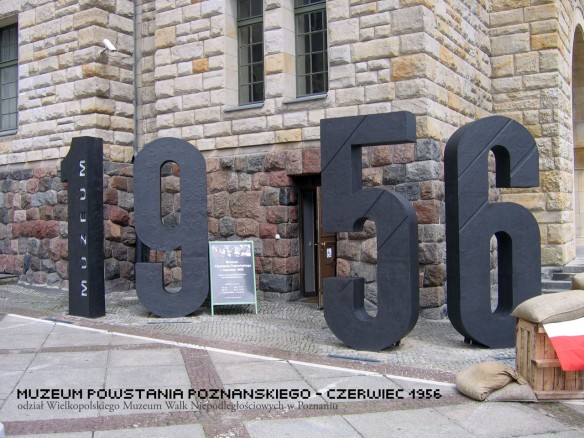 Entry to the Museum of Poznan June 1956 – Uprising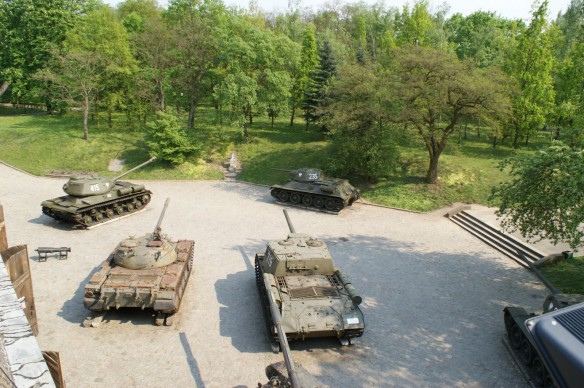 The depiction of the constant exposition in the Museum of Armaments
Part of the exposition at Museum of Great Poland`s Martyrs at Fort VII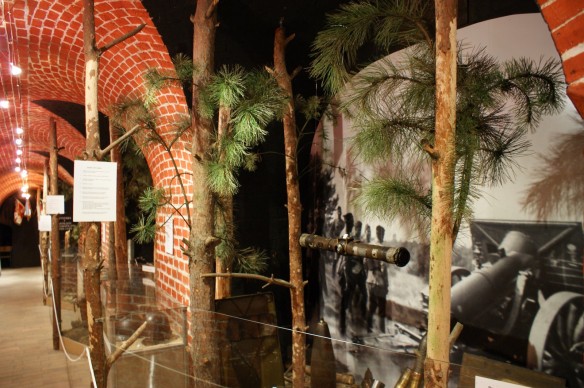 In the Museum of the "Poznan" Army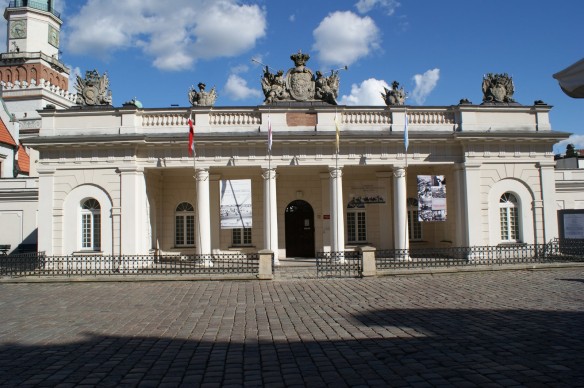 Entry to the Museum of the Great Poland`s Uprising 1918-1919
POZNAN`S JUNE 1956
Great Poland (Wielkopolska) is the area, on which the Polish state was born, more than 1000 years ago. The capitol of this region is Poznan. After the Second World War Poland has been placed in soviet sphere of influence. The Soviet Union dictated Poland's industrial and economic development, which resulted in very bad life conditions for the Polish nation, especially for the working class. Poznan's workers where the first, to demonstrate their discontent with the communist government. On Sunday the 28th june 1956 they went on strike, against lack of bread and the increasing political dependence to the Soviet Union. State authorities used the militia and People's Army of Poland for the pacification of the city. The Museum of Poznan June 1956 – Uprising commemorates the events of those bloody days, and the Polish citizens killed in 1956.
MUSEUM OF ARMAMENTS
One of the pillars of socialism was the army, which has played an important role in pacification of Poznan, in June 1956. The polish, russian and german weapons from years 1939-1989 can be seen in the Museum of Armaments, located in the Cytadela Park.
OTHER DEPARTMENTS OF THE GREAT POLAND`S MUSEUM OF THE FIGHT FOR INDEPENDENCE IN POZNAN
Museum has three other departments, commemorating Greater Poland's history in 19th and 20th century. The first one is located in the city centre, in the Stary Rynek market place, and it is devoted to the memory of the Greater Poland's Uprising 1918-1919, which took back the city and the region to the reformed Polish state. The second one is the Museum of the "Poznan" Army, which commemorates Poles from Greater Poland, who fought with the German invaders during the September campaign in 1939. The last department reviews the life of Poles in the Warthenland, during the german occupation in the second world war, and it is located in the Fort VII, the place used by the Nazis as a concentration camp and a prison ("Konzentrationslager Posen").