Legnica.
A Former Closed Military Town.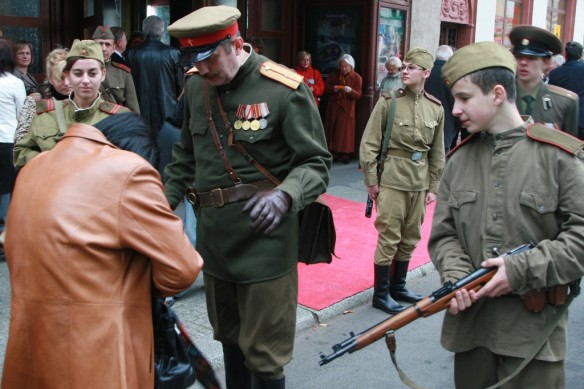 September 17th 2008, premiere of the film "Little Moscow". Event in front of the cinema "Ognisko".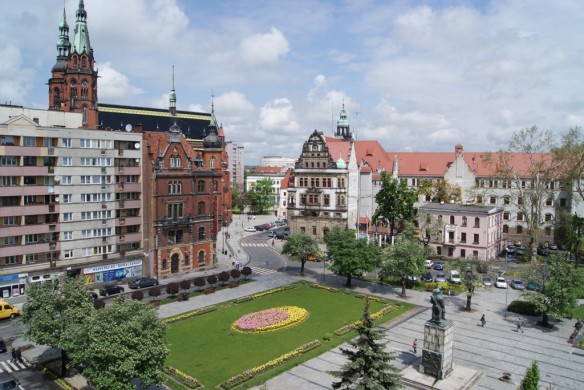 Town Center with Town Hall. In foreground the statue of Polish-Russian Friendship.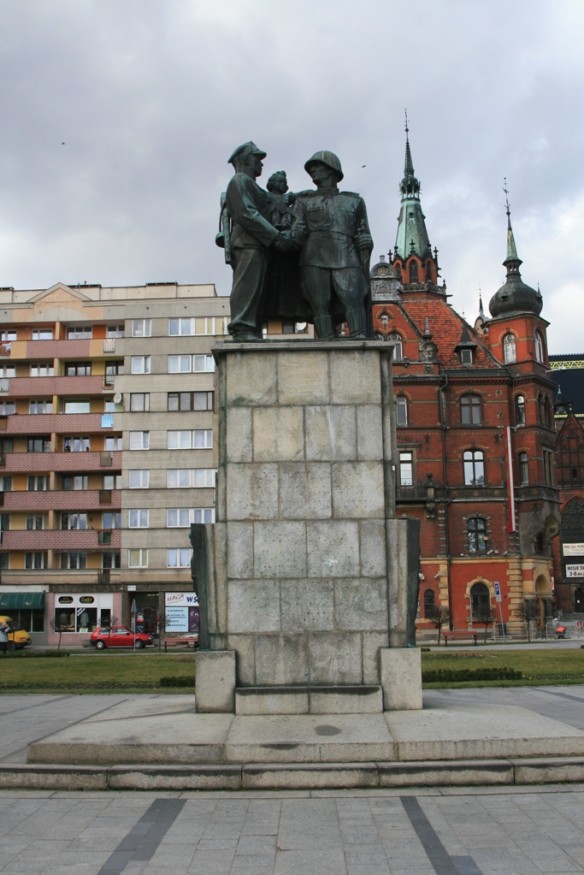 Statue of Polish-Russian Friendship.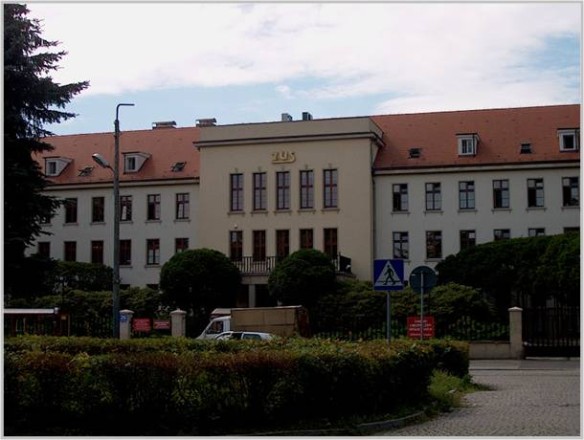 Former headquarter of Northern Group of Soviet Forces.
Left: The former headquarter of Northern Group of Soviet Forces, today used for public purposes.
Legnica played a significant political role in Europe for half a century. The town was marked on all maps. The NATO countries' intelligence services were interested in Legnica and it was a target for American missiles.
The reason was that Legnica was the home base for staff of the Northern Group of Soviet Army troops, the command of the Fourth Air Force, the 19th Communications Regiment, the 91st independent protection and supply battalion, the 137th communications battalion, the 245th helicopter squadron, the 748th repository of communications equipment and also, at one point (1984 – 1990), the High Command of the West Strategic Action Forces. The Russians even began to call Legnica "Little Moscow" because of the concentration of command units there.
Legnica was a town with limited sovereignty between 1945 and 1993. It was not fully under the authority of the Polish government. The territories in Legnica that were occupied by the Soviet Army military units were tightly protected and inaccessible to the Polish population. No properties located inside those areas showed up on any of the Polish administration's lists. They were covered by military secret.
There were visible white spots or incorrect indications of the places used by the Soviet Army on maps of Legnica.
The character of the town was determined by the garrisons.
There was extensive military traffic in the town. Military vehicles were driven regularly through the streets. Soldiers and equipment were moved around. Military helicopters and airplanes landed and took off from the airfield situated just outside the town. The Russian language could be heard in the streets, in shops, on buses.
Women and officers' wives, with an exotic skin tone and facial features, were easily distinguished from other inhabitants. The sight of them left no doubt as to the multinational nature of the army stationed in the town.
Legnica even smelt just like other Soviet cities.