BORNE SULINOWO.
A FORMER CLOSED MILITARY TOWN. BORNE SULINOWO MUNICIPALITY
ADDRESS
Al. Niepodleglosci 6 78-449 Borne Sulinowo
WEBSITE
CONTACT
English and Polish. e-mail: integracja @bornesulinowo.pl tel.: +48 94 37 34 128 mobile: +48 501 044 663
MEMORY CHAMBER IN BORNE SULINOWO
ADDRESS
Al. Niepodleglosci 28 78-449 Borne Sulinowo
WEBSITE
OPENING HOURS
7.00 – 15.00 After hours and at weekends visiting by arrangement. Guided tours in German available.
CONTACT
German and Polish. e-mail: kierownik.bko @bornesulinowo.pl mobile: + 48 517 419 714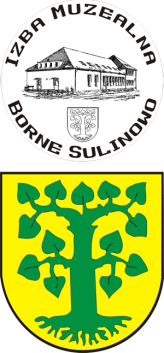 German soldiers next to the sign post pointing to Gross Born garrison (Borne Sulinowo).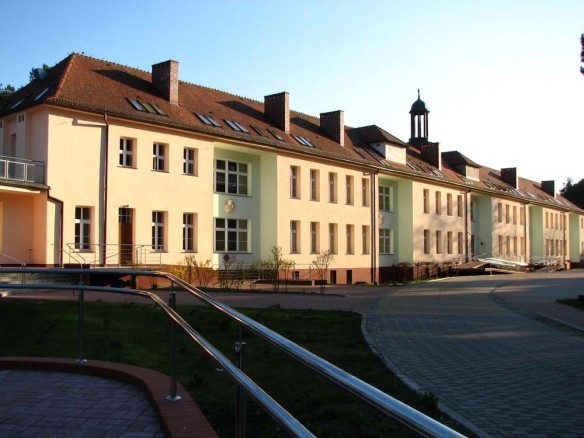 Former German and Soviet military hospital. Today Old People's Home.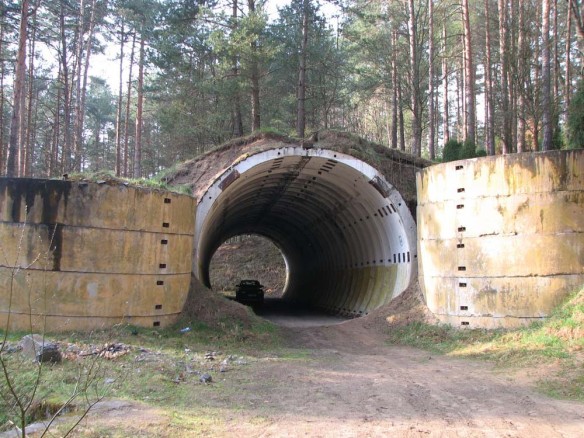 Part of the missile base in Brzeznica colony, near Borne Sulinowo.
BORNE SULINOWO – THE BIGGEST FORMER SOVIET MILITARY BASE IN POLAND
Borne Sulinowo garrison housed the biggest group of Soviet land forces in Poland. About 25,000 soldiers stationed here in two military towns (Borne Sulinowo and the nearby Klomino) and exercised on the surrounding training ground of about 18,000 hectares. Borne Sulinowo garrison was a closed military base officially excluded from the territory of Poland.
It was built between 1933-1938 by Germans as a military base with testing and training grounds, soldier barracks and The Artillery School of the Wehrmacht. It was officially opened on August 18, 1938 by Adolf Hitler. Named Gross Born at that time, it had strategic importance for the Third Reich.
Borne Sulinowo was not destroyed during World War II. In 1945 it was taken over by the Soviet Army which stayed here for 50 years. Borne Sulinowo garrison became a strategic part of the Northern Group of Forces. The exact number of Soviet soldiers and military equipment of that time is not known. The spy report to CIA revealed that in July 1981 (5 months before the martial law implementation in Poland) the number of T-55, T-64 and T-72 tanks in Borne Sulinowo increased to 1,000.
In 1968 a Missile Brigade with missile launchers R-300 (the equivalent of the American SCUD) was placed near Borne Sulinowo, in Brzeznica colony. In the mid-80ties this unit had 60 atomic bombs.
The last transport of Russian soldiers left Borne Sulinowo railway station on October 21, 1992. Today about 5,000 inhabitants live in Borne Sulinowo and tourism is the key to its development.