THE "AB" UNDER-GROUND PRINTING HOUSE
ADDRESS
Spaustuves str. 2, Saliai village, Kaunas district, 54376 Lithuania.
WEBSITE
www.muziejai.lt/Kaunas
/karo_muziejus.en.htm
OPENING HOURS
Visits always by arrangement: tel. (+370~37) 55 32 49, +370 601 86 521 (Lithuanian or Russian), +370 674 87 905 (English). In summer time, April 1 – September 30: Tuesday – Sunday 11:00-17:00. In winter time, October 1 – March 31: Tuesday – Saturday 10:00-17:00.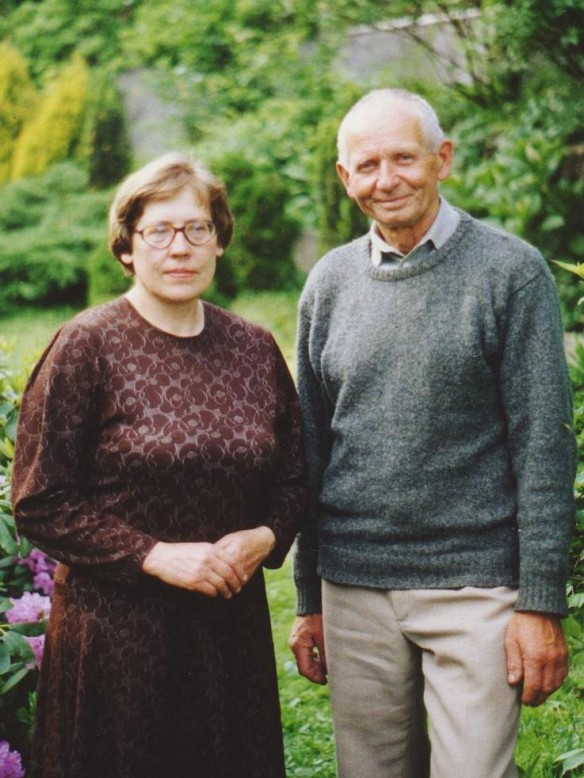 The founder of the printing house and his wife.
The entrance to the rooms with the printing facilities. A three-ton cement watering pool can be moved aside and the rooms can be reached through a tunnel.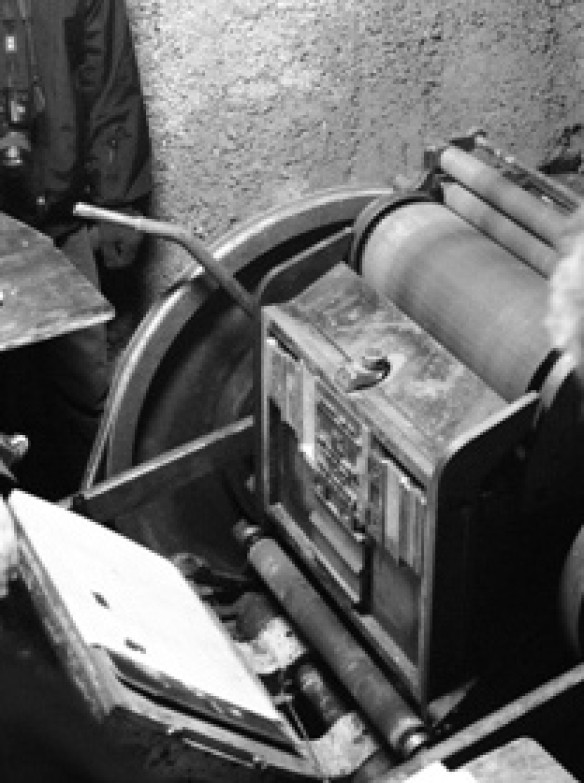 Vytautas Andziulis was a florist. The rhododendrons he was growing were a good camouflage to secret printing activity. A visit to the museum gives the possibility of seeing the impressive garden of the Andziulis family.
THE "AB" UNDERGROUND PRINTING HOUSE: A CASE OF RESISTANCE PUBLISHING ACTIVITY IN LITHUANIA
Printed publications and books played a crucial role for all kinds of resistance movements during the Soviet, German and other occupation periods. Throughout those periods one could read only those books that were allowed by government. There was risky to print, distribute or read prohibited books – one could be tortured, jailed or executed, exiled to Siberia or confined to the madhouse.
A secret printing house, called "ab", was set up in 1980 near to Kaunas, second biggest city of Lithuania. The founders were Vytautas Andziulis, a professional printer, and Juozas Bacevičius. The name "ab" comes from the initials of their last names.
The means of printing were simple – a small printing press and leaden letters. However, this method of printing was more efficient than copying. By restoration of Independence of Lithuania in 1990 the printing house produced 23 different title books in 138,000 copies, dealing with Lithuanian history, religion, philosophy and poetry.
The printing house was hidden well. The rooms for printing activities were constructed around 3 meters under ground in a downhill at the home of Vytautas Andziulis and his wife Birute. The entrance was hidden by cement watering pool in a greenhouse. Only the two founders and Birute knew of the printing facilities.
Vytautas Andziulis was responsible for printing, and Juozas Bacevičius for binding and distribution of printed materials. Their wives helped them.
The printing house was never found by secret Soviet police (KGB).
VISITING THE PRINTING HOUSE
The printing house is now a department of Military Museum of Vytautas the Great. Visitors of the printing house may see the printing press and other original printing equipment. There is also an exposition about resistance printing activity and people involved through different periods in Lithuania open to the visitors.