NERINGA RESTAURANT. VILNIUS
INTERIOUR AND DECORATIONS FROM SOVIET PERIOD.
ADDRESS
23 Gedimino prospektas, Vilnius.
WEBSITE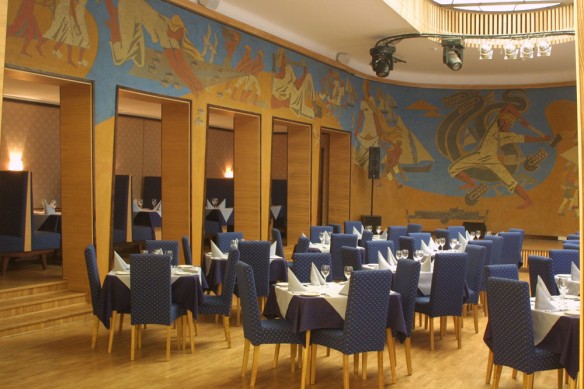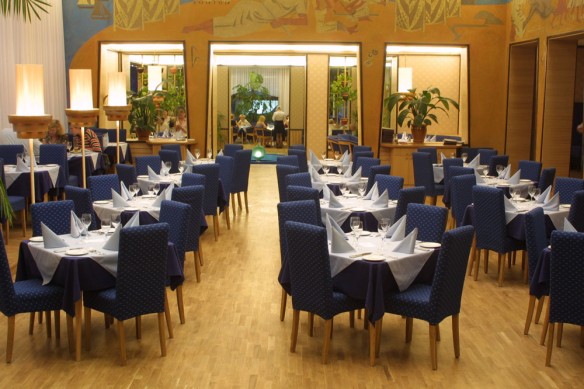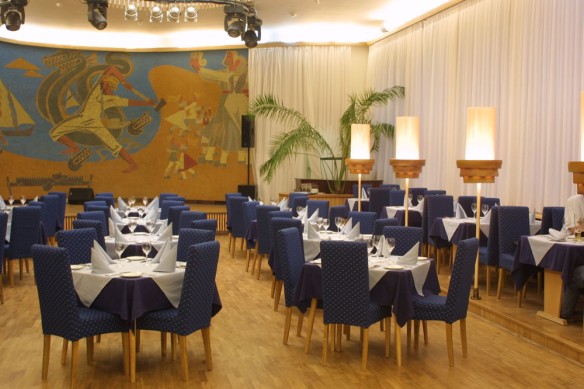 ENJOY A MEAL IN NERINGA REASTAURANT WITH HISTORICAL ATMOSPHERE
Restaurant Neringa is undoubtedly one of the most famous restaurants in Lithuania. Its interior is unchanged since opening in 1959 in the Soviet period and listed as "State Protected Monuments of Lithuanian Architecture". Of special interest are the mural paintings with traditional Soviet motives and symbols.
The interior was created by the artists Vladas Jankauskas, Vytautas Povilatis (mural paintings) and Juozas Kedainis (sculptor).
Enjoy a meal in the restaurant. The dishes are renewed every season but the restaurant is especially proud of its old dishes that have been popular for more than 30 years. Among these are some traditional Lithuanian dishes.