Military museum of Vytautas the Great, Kaunas
ADDRESS
K.Donelaičio str. 64, LT-44248, Kaunas
WEBSITE
www.muziejai.lt/kaunas/karo_muziejus.en.htm
OPENING HOURS
April–October: 11:00-17:00 October–April: 10:00-17:00
GUIDED TOURS:
Excursions can be ordered by tel. (8-37) 32 09 39, and at the War Engineering and Transport Department in Vilnius, tel. (8-5) 261 96 06.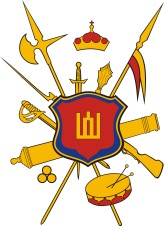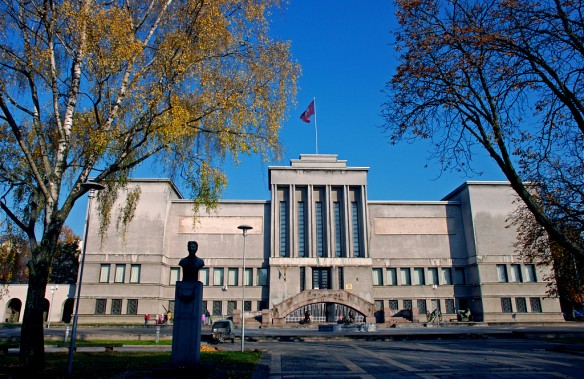 Military Museum of Vytautas the Great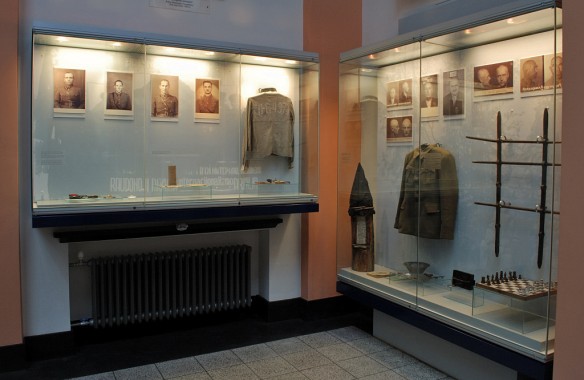 Exhibits from concentration camps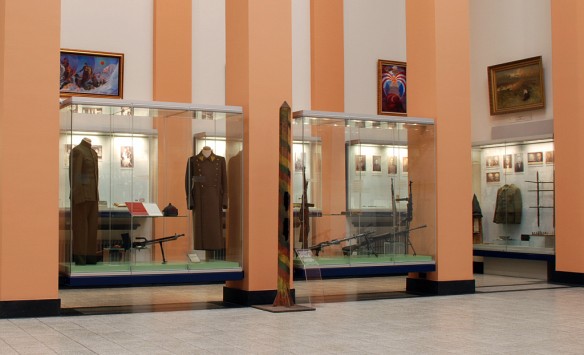 Lithuanian partisans used weapons in 1944-1952 in guerilla war against Soviet rule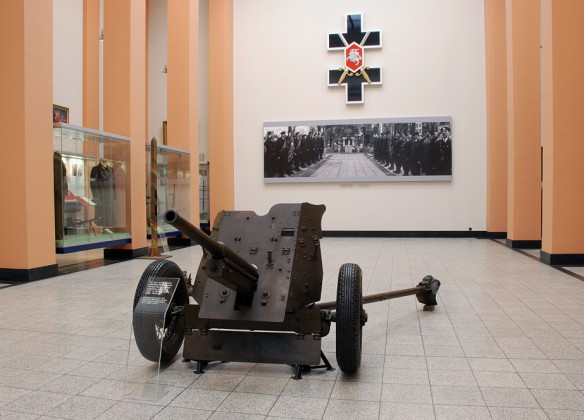 On the wall - First Volunteer Oath of the re-established Lithuanian Army. 23 November, 1990
The Military Museum was founded on the Lithuanian Independence Day on February 16, 1921. In 1930, when the anniversary of 500 years of Vytautas the Great death was celebrted, the corner stone of the new museum bulding was consecrated and the museum was named after this prominent historical figure. The new building and the new exposition were opened on February 16, 1936.
In 1940 the soviet occupation changed not only Lithuania, but also the museum. On July 25, 1940 it was renamed as the Museum of Military History instead of Vytautas the Great. During the years of the Nazi occupation the name was given back, but a number of exibits were lost including the statue of a soldier in the museum tower.
After the World war II, the museum again was named as the Museum of Military History and after 1956 it was called Kaunas State Museum of History. During the second occupation a great number of exhibits collected in the prie-war period were lost, e.g. flags of different army regiments, albums, photographs, etc. The museum was forced to propagate the soviet ideology.
The rebirth of Lithuania became the rebirth of the museum. On January 29, 1990 it got back the name of the Military Museum of Vytautas the Great. Thanks to the efforts of the museum workers a great number of exhibits that had been taken to the archives of the Ministry of Inner Affairs during the soviet occupation were returned back. The museum enriched the collection with the relics saved by people during the occupation, which later they gave ti the museum. Such items include personal things, rewards and documents of prie-war military officers and soldiers, state figures and diplomats.