THE EJBY BUNKER, COPENHAGEN
ADDRESS
Jyllingevej 303, 2610 Rødovre.
Parking near the bunker can be reached from Jyllingevej (150 meter).
WEBSITE
www.befaestningen.dk/
ejbybunkeren
OPENING HOURS
Tuesday-Sunday: 11:00-16:00.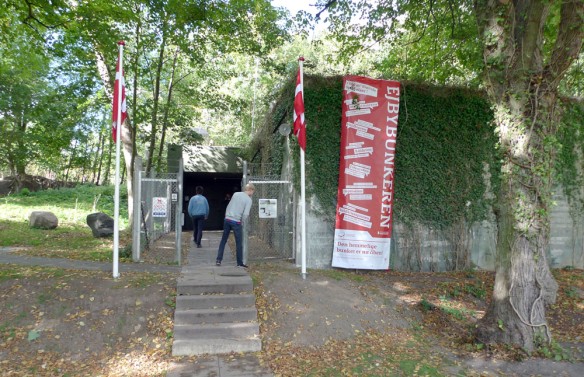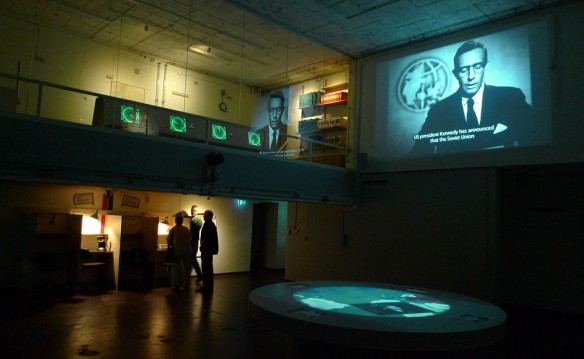 From the central operation room.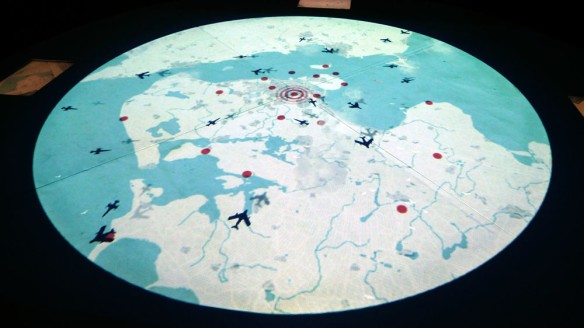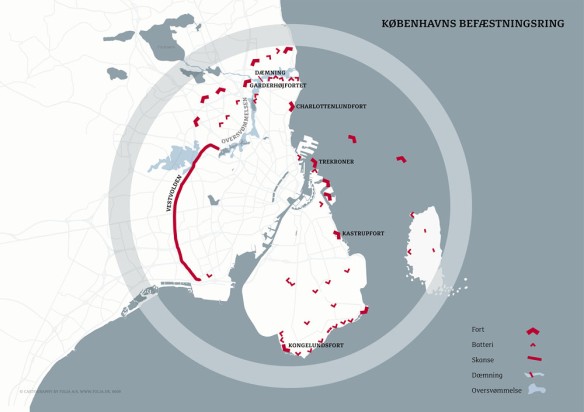 Copenhagen Fortifications. The explanation at the bottom right shows: Forts (Fort), Batteries (Batteri),
Ramparts (Skanse), Embankment (Dæmning), Flooded areas (Oversvømmelse).
The Ejby Bunker is located on the area of the Western Rampar in Copenhagen's fortification system.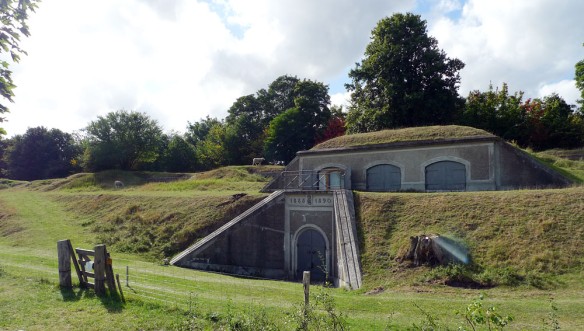 The Western Rampart is mostly overgrown with high vegetation, but a big part of the ramparts south of the
Ejby Bunker is grazed by sheep so that the ramparts forms and constructions are visible.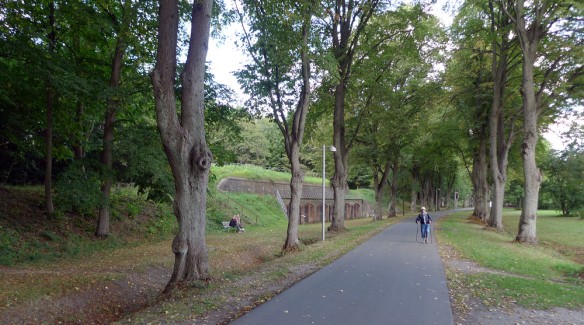 A continuous pedestrian and bicycle path is located behind the ramparts.
COMMAND CENTRAL FOR THE AIR DEFENCE OF COPENHAGEN
The Ejby Bunker was taken in use in 1954 as the central command unit of the air defense of Copenhagen. The bunker was in function around the clock in 17 years. The main function was to overview the air space of the capital. Later the bunker was used to other purposes among these as storage for computers used for secret military communication. The Defense Forces permanently left the bunker in 2005. The exhibition contains several digital and interactive installations which tell about the Cold War Period and it is possible to play interactive games such as "Catch the spy" and "Stop the 3rd World War".
COPENHAGEN'S FORTIFICATIONS
The Ejby Bunker is located on the area of the West Rampart in one of Copenhagen's elderly fortification systems, just called Copenhagen's Fortifications. The bunker also contains information about this fortification system, especially the West Rampart. This part of the fortification extends over 14 kilometers and was build from 1888 to 1892.