ODENSE BUNKER MUSEUM
ADDRESS
Kragsbjergvej 99, 5230 Odense M
WEBSITE
OPENING HOURS
All Saturdays and Sundays: 10:00-16:00 Closed in December. Guided tours: 11:00 and 14:00 Special tours can be arranged for groups (with or without meals). Contact: kontakt@odensebunker-museum.dk or 0045 50 59 05 99 (Camilla Freisleben).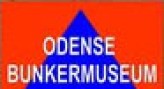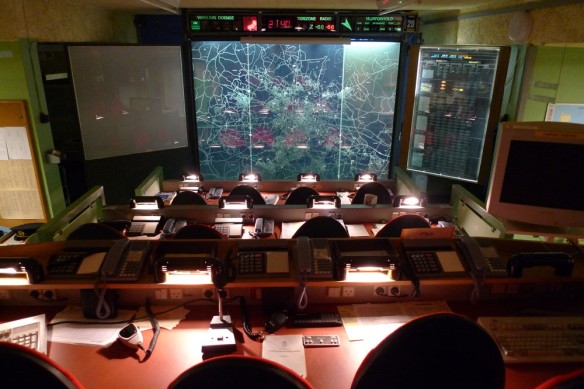 The Central Command Room is built as a mini auditorium.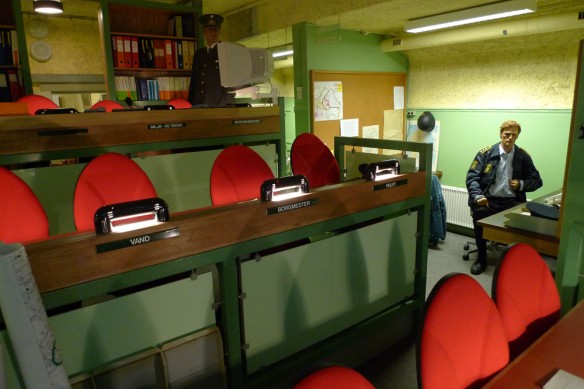 From the Central Command Room, with seats for key people from the town administration, led by the mayor ("borgmester" in Danish) and the chief of civil preparedness.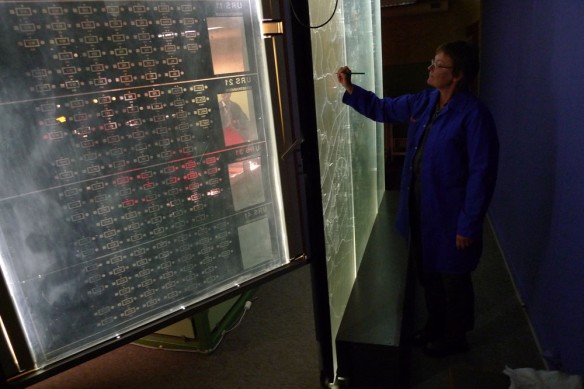 From the Command Room. Behind the "scenes", from where the staff could inform those present about the war situation on maps and schedules.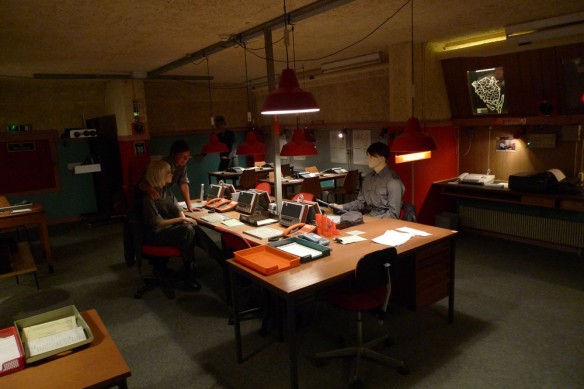 The Central Communication Post. All important information from the town was collected and summarized here and then forwarded to the Command Room for information and decisions.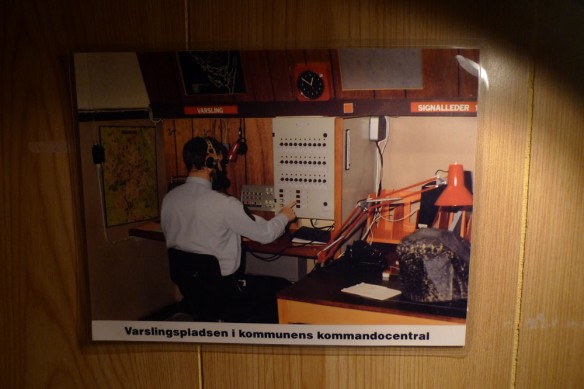 The only known photo from the operational bunker: the warning site .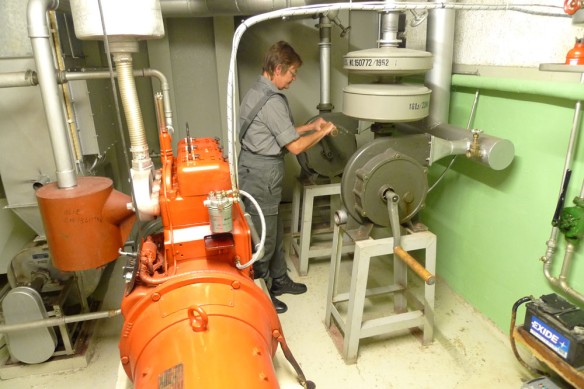 Emergency generator and hand-powered ventilation system.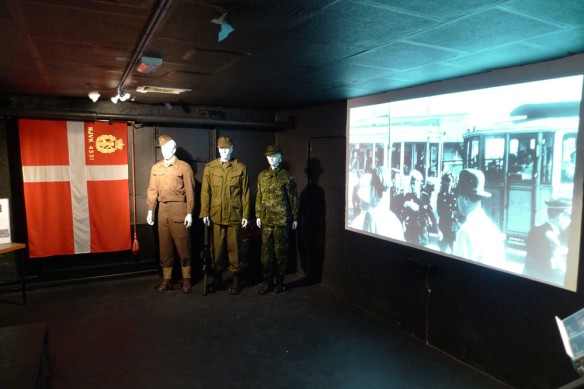 Exhibition about the Danish Emergency Management Agency.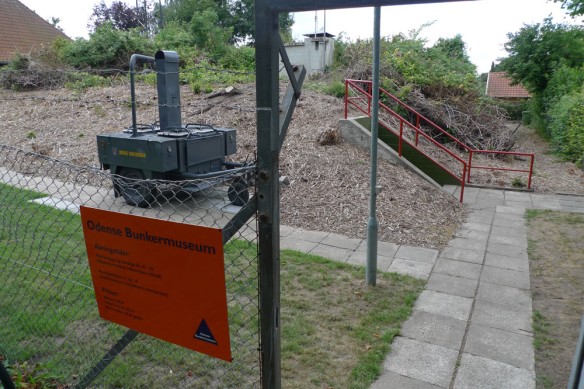 From the entrance to the bunker.
A SECRET AND NUCLEAR-SECURE COMMAND CENTRAL
The bunker was a nuclear-secure central command post from which the infrastructure of Odense could be run in case of war. The Odense Bunker Museum opened in June 2013 and is totally restored and run by a group of volunteers. The bunker has been protected as it was left, with all original furniture, technical equipment and all kinds of small items. In the Cold War Period, the bunker was located in an overgrown and fenced area surrounded by a single-family neighborhood and an old farmhouse, now a youth hostel. The existence and functioning of the bunker was one of the most hidden secrets in the town.
THE BUNKER'S ORGANISATION AND FUNCTIONING
The 450 square-meter bunker was operational from 1954 to 2007, when the last exercises were conducted. Seventy people could work in the bunker but there were only beds for a third this number, which meant that people had to work in three teams. The kitchen has room for 30 people. Key persons from the town's administration could take charge of civil preparedness from here, led by the mayor and the chief of civil preparedness (who was also the local fire brigade head). The most important rooms are the Command Room (build as an auditorium), the Central Communication Room, the kitchen and the machine room. The bunker has sealed, armored doors. In the 80s, a new and nuclear-secure bunker section was constructed under the existing youth hostel. This section was connected to the old bunker by a tunnel. The building of the new section was never fully finished.
THEMATIC EXHIBITIONS
There are several small and interesting thematic exhibitions in the bunker, including the history of the Danish Emergency Management Agency. Another exhibition is about the DDR (the enemy).