THE MUSEUM OF THE BARRICADES OF 1991, RIGA
ADDRESS
3 Kramu street, Riga (in Old Town).
WEBSITE
OPENING HOURS AND GUIDED TOURS:
10:00-17:00. Saturday: 11:00-17:00. Sunday closed. Can be arranged in English. Book in advance by phone 00371 67213525.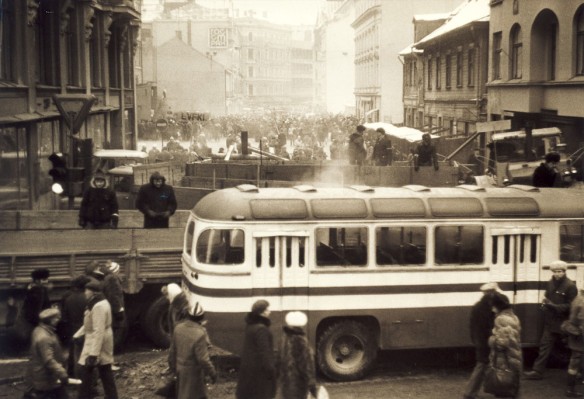 From the days of the Barricades in Riga, January 1991.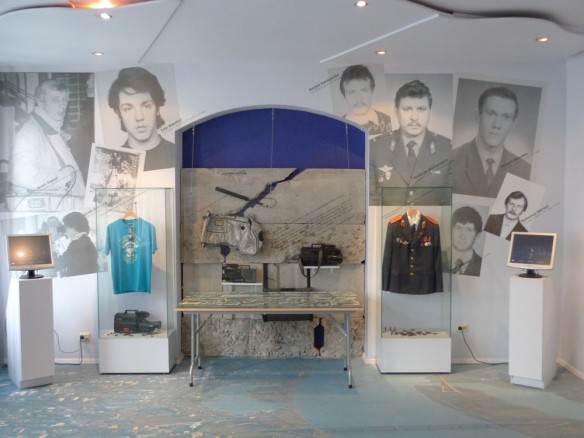 From the exhibition. Memorial wall to the killed Latvian freedom defenders from 1991.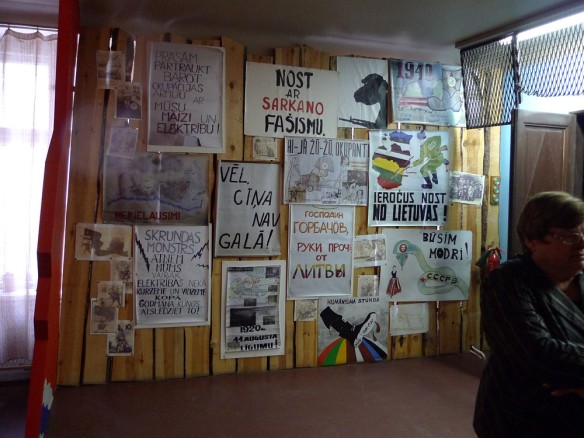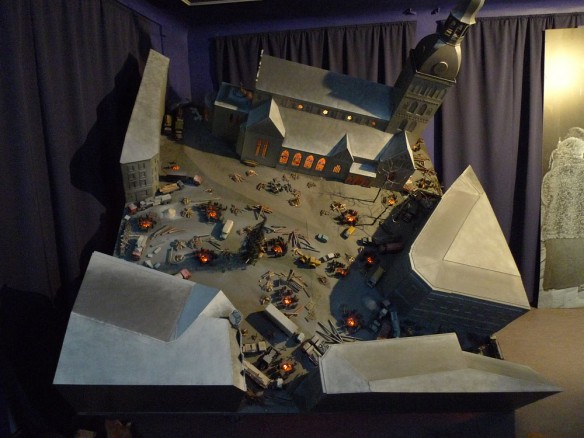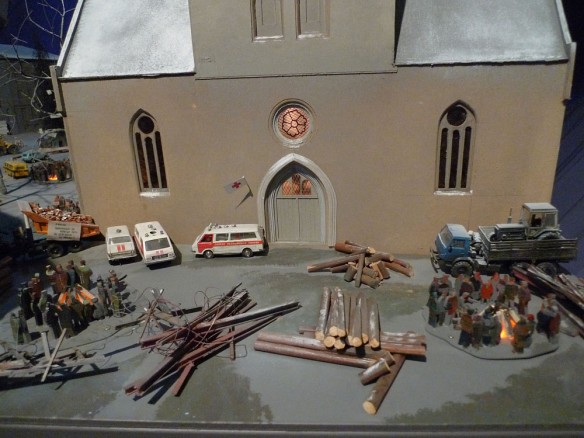 DAYS OF UNCERTAINTY AND DEMONSTRATIONS IN JANUARY 1991
The museum primarily describes the days in January 1991 when thousands of Latvian freedom defenders took to the streets in the major cities to protect public buildings following threats of military action from the Soviet leaders. Latvia had declared its independence in May 1990 and the Soviet Union would not accept this.
It was a time of great uncertainty and fear because nobody knew how Russia would react. Three freedom defenders were attacked and killed by Soviet OMON forces but optimism was expressed due to the many persistent and active freedom defenders and their peaceful activities, such as the building of barricades in Riga from 13 to 27 January, hence the museum's name.
DECLARATION OF INDEPENDENCE
In 1985 the glasnost and perestroika policies were introduced by Mikhail Gorbachev, the General Secretary of the Communist Party of the Soviet Union. These policies were to result in more "freedom in speech and writing" within communist society. In Latvia, it resulted in the formation of several independence movements in the late 1980s. They won the parliamentary elections and declared Latvia an independent country, no longer a member of the Soviet Union. The Soviet Union called for a new union treaty but this was refused by the parliament. Pro-Soviet organizations tried to provoke violent disorder so that the Soviet army could intervene and re-establish the communist dictatorship. Some actions were taken by the Soviet forces in January, including the occupation of the national printing house by OMON forces, the arrival of intelligence units from Russia, the arming of Soviet military personnel with machine guns and a visible militarization of the streets. Pro-Soviet demonstrations were held.
A THIRD OF LATVIA'S POPULATION DEMONSTRATES
After the deaths of 13 civilians at the TV Tower in Vilnius, it was clear that the Soviet forces were prepared to use force.
The independent movements called for demonstrations. Around 700,000 Latvian freedom defenders from all over the country – or one-third of the total population of Latvia – responds by building barricades around key buildings. The Communist Party declared that "fascism was reborn in Latvia". A freedom defender was killed on 16 January. On 20th of January, five more were killed by OMON forces when they attacked the Latvian Ministry of the Interior.
The demonstrations ended on 20 January after the victims had been buried. These "January days" formed a remarkable demonstration on the part of the Latvian people.