SECRET SOVIET RADIO TELESCOPE AND FORMER CLOSED TOWN. IRBENE
ADDRESS
VIRAC, Ventspils novads, Ances pag., Irbene, LV-3600. Full name today: "Engineering Research institute "Ventspils International Radio Astronomy centre" of Ventspils University College".
WEBSITE
OPENING HOURS
March 1- November 30: 10:00-it gets dark outside. Only guided tours to the inside of RT-32 and the underground tunnel.
GUIDED TOURS
Arranged excursions have always prior. Can be arranged in Latvian, English, German and Russian. We offer excursions inside the RT-32 and in a 700 m long underground tunnel. Excursion must be especially arranged in winter time and if temperature get's below 0° C. Contact: infovirac@venta.lv or by phone +371 29230818 (Office administrator Līvija Aulmane) or +371 63600347 (Watchman phone at Irbene).
MORE INFO
Military Cold War sites can also be found on the website: "Military Heritage Tourism, Latvia – Estonia, 1914-1991". militaryheritagetourism.info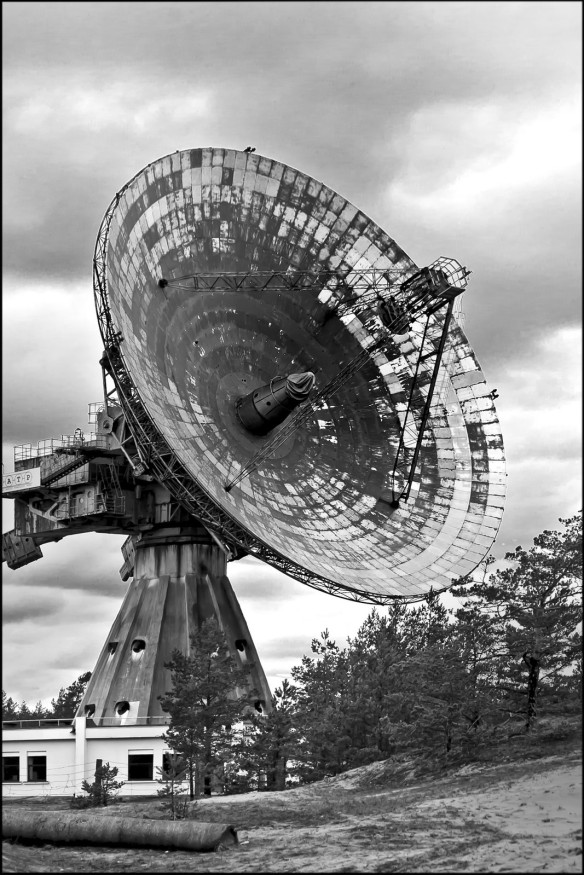 RT32 during the experiments (Māris Filks).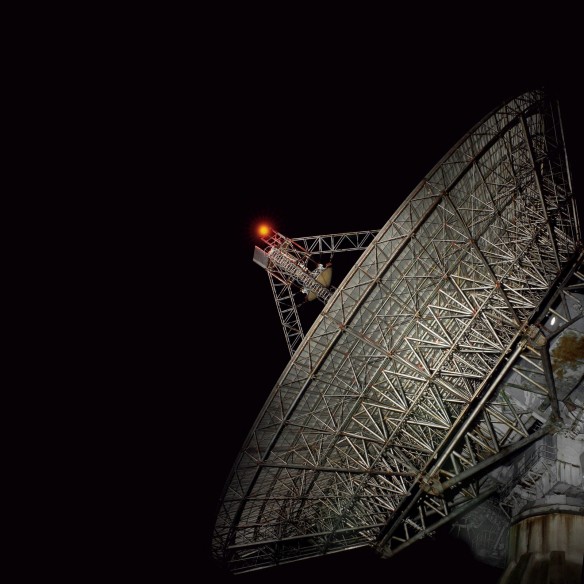 RT32 during the experiments at night (Māris Filks).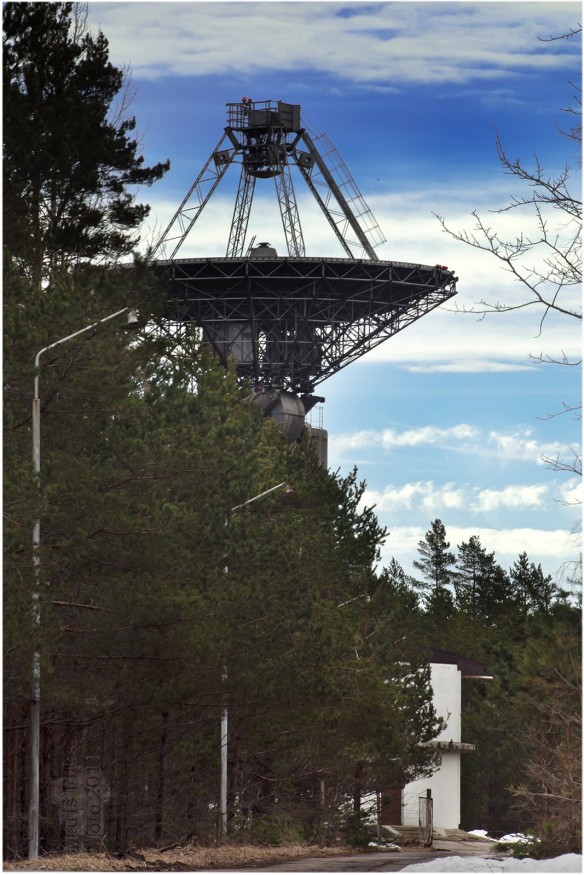 RT16 directed towards zenith (Māris Filks).

RT32 panorama view (Mārtiņš Krastiņš).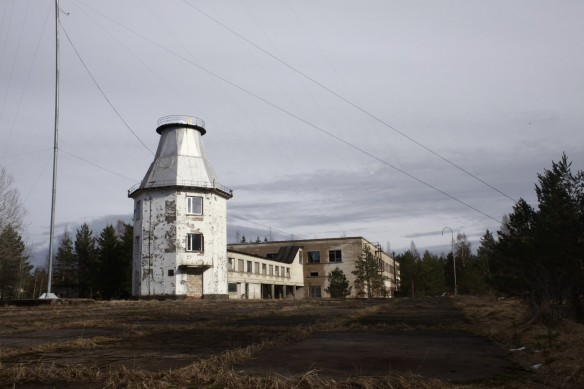 Place, where the RT08 was located. Soldiers could disassemble the smallest of 3 radio telescopes before leaving (Māris Filks).
LITTLE STAR – A TOP SECRET SOVIET MILITARY BASE ON THE COAST OF THE BALTIC SEA
The 32m radio telescope is located in a forest 30 km north of Ventspils, Latvia, on the coast of the Baltic Sea. The whole military base included 3 radio telescopes: 32m, 16m and 8m as well as all the necessary infrastructure for up keeping over 2000 scientists, generals and soldiers with their families (i.e. a kindergarten, school, shops, technical support houses, 4 block houses with 260 flats, post office etc.) in an area over 400ha. The secret code name for this place was "Звёздочка" (a Little Star) and the road going through the town was "Набережная" (Riparian).
VIRAC
Ventspils International Radio Astronomy Centre currently consists of a 32-metre, fully steerable parabolic, centimeter-wave range antenna (RT-32) and a 16-metre diameter antenna (RT-16). It was built by the Russian Navy in late 1960 but the town itself dates from 1946. In 1994, when Russian army pulled out of Latvia, the withdrawing troops poured acid on the telescope's motors, cut all the cables, took away all the documentation and destroyed much of the surrounding infrastructure. Since 1994, the radio telescopes have been repaired.
The largest radio telescope in northern Europe is now used for science:
The detection, analysis and processing satellite images and satellite navigation signals,
Sun observations in microwave range,
Participation into European VLBI (Very Large Base Interferometry) Network,
The research of efficiency of electric drive control and adaptation of antenna control and data registration software of RT-32 for work in EVN,
Finding and observations of space debris,
To monitor the stars for possible signs of intelligent life outside the Solar System.