LIEPAJA MUSEUM. "LIEPAJA DURING THE OCCUPATIONAL REGIMES"
ADDRESS
K.Ukstina Street 7/9, Liepaja, LV-3401, Latvia
WEBSITE
OPENING HOURS
Thursday, Saturday, Sunday: 10:00–18:00. Friday: 11:00–19:00. Closed: Monday, Tuesday, Wednesday.
GUIDED TOURS
Tours can be arranged in English. Please contact the museum: E-mail: pasts@liepajasmuzejs.lv Tel.: (+371 29605223)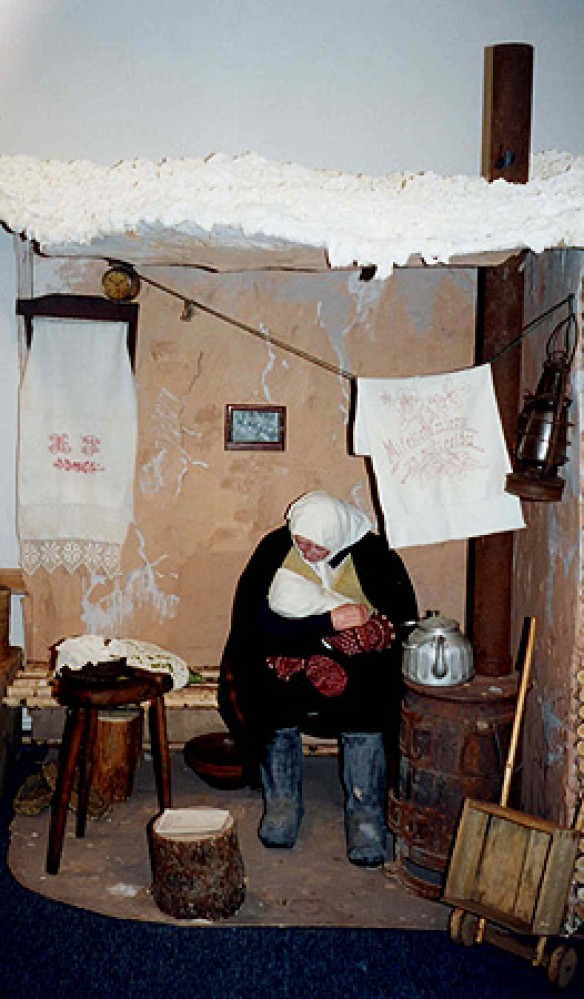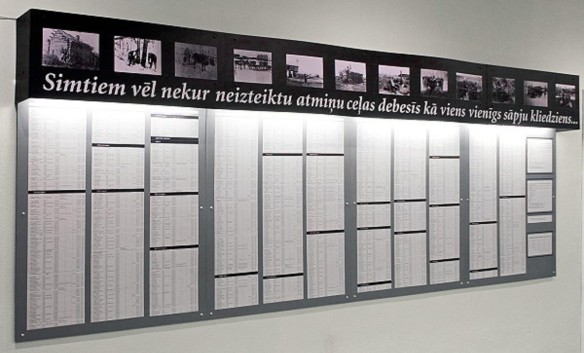 Lists of deported on 14 June, 1941, and on 25 March, 1949, inhabitants of Liepaja and environments, photo from the places of exile.
Museum exhibition "Liepaja during the occupying regimes" tells the story of the area from 1939 to 1991.
On 18 November 1918, the independent state of Latvia was proclaimed. On 20 August1920, Soviet Russia signed a peace treaty with Latvia in which it forewent any claims to the country's territory. On 16 June 1940, Latvia received a note from the Soviet government which, in essence, was an ultimatum. With it, the Peoples' Commissioner of Foreign Affairs of the USSR, Molotov, charged Latvia with being in breach of its mutual aid agreement and called on it to form a new government and allow unlimited additional Soviet troops to enter Latvia without delay. An answer was required within six hours. Given the USSR's military superiority and the presence of military bases, and hoping to avoid violence, Latvia's Cabinet of Ministers accepted the ultimatum. The first Soviet tanks entered Riga on 17 June. The Soviet regime was proclaimed over the whole of Latvian territory on 21 July.
The exhibition reflects the influence of the international treaties of 1939 (Molotov-Ribbentrop Pact and the USSR and Latvia's mutual assistance treaty) on the Liepaja region's social, political, economic and cultural life, it tells the story of the repatriation of Baltic Germans, the beginning of the Soviet occupational regime, the socio-economic transformations and changes, Liepaja during the Second World War, the repeated Soviet occupations, the deportations of 1941 and 1949, the GULAGs and the Third Awakening.
The museum's exhibition "Liepaja during the occupying regimes" opened on 21 January 2001. It is located in the building that used to be the home to the Latvian National Front in Liepaja during the period of the Awakening.