CATTLE WAGON USED FOR DEPORTA-TIONS. SKRUNDA RAILWAY STATION
ADDRESS
Skrunda Railway Station.
A small exhibition inside the wagon tells about the deportations. OPENING HOURS Ask for the key at the railway station to see the exhibition inside the train wagon. For further information and guide: phone 00 371 658 54203.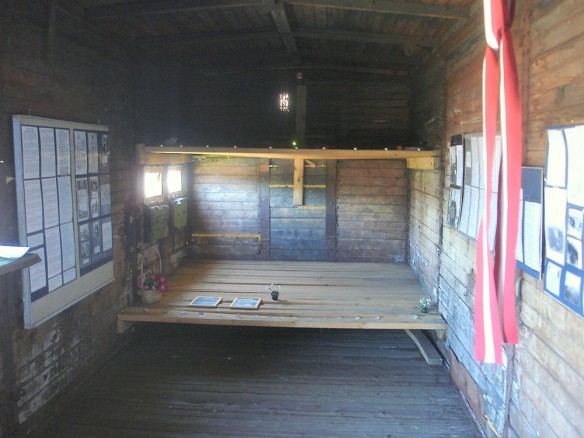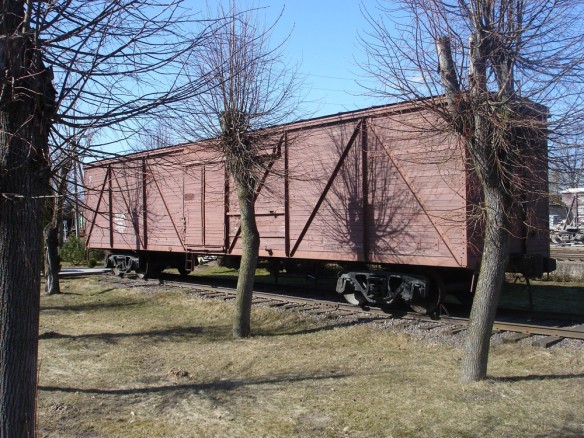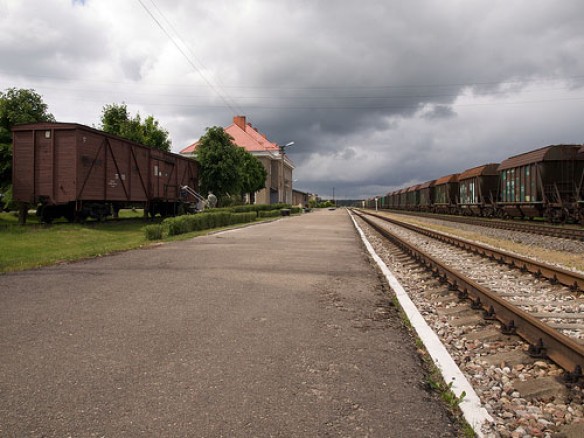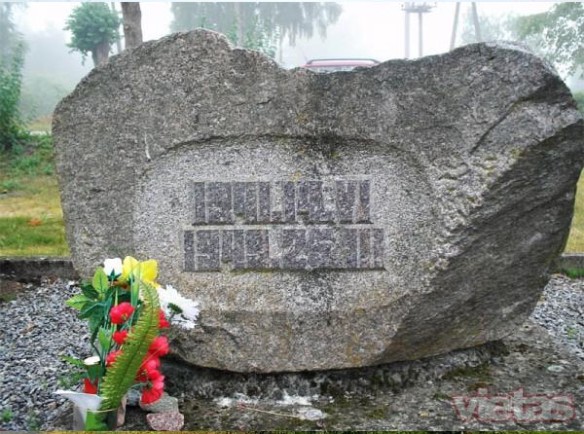 THE MASS DEPORTATION OF 42,000 LATVIANS IN 1949. "TO REMOTE REGIONS OF SIBERIA FOR THE REST OF YOUR LIFE"
This deportation was aimed at people in the countryside. The target groups were independent farmers, so-called kulaks, who were against the collectivization. At the same time, it was expected that the armed partisan movement would be weakened in the countryside. Besides the deported kulaks there were also "families of bandits" (read: partisans), "nationalists" and other so-called "enemies of the people" as well as many who had successfully survived, and returned from, the deportations in 1941. Democratic processes for the suspects were unknown. The kulaks were to a large extent defined by the size of their farm.
The so-called "legal" basis of the deportation was a secret overall decision taken by the Council of Ministers of the USSR, the real authority in all Soviet countries. It was followed up by a decision taken by the Council of the Latvian Soviet Socialist Republic and described in the note: "Concerning the Deportation of Kulak Families outside the Latvian SSR". Top secret instructions, such as lists of the deportees, were sent to local secret police members, military units and Communist activists and, together, they took care of the practical matters – the arrests and the departures.
42,133 Latvian inhabitants were deported to "special settlements" in the Soviet Union in 1949. This was more than 2% of the population. 10,990 of them were less than 16 years old. Women and children constituted 73% of the deportees.
Between 25 and 29 March 1949, no less than 30,620 families comprising 94,799 people were deported from the three Baltic States in cattle wagons, as some deportees were told: "to remote regions of Siberia for the rest of your life".