THE PALACE OF TEARS, BERLIN
ADDRESS
Reichstagufer 17, 10117 Berlin
WEBSITE
OPENING HOURS
Tuesday to Friday 09:00 – 19:00, Saturday to Sunday 10:00 – 18:00.
GUIDED TOURS
For groups of 10 persons and more, we offer free guided tours of the permanent exhibition and the temporary exhibitions. For group reservations please contact the Visitor Services: +49 Tel: 030/46 77 77 9 11, E-Mail: besucherdienst-berlin@hdg.de.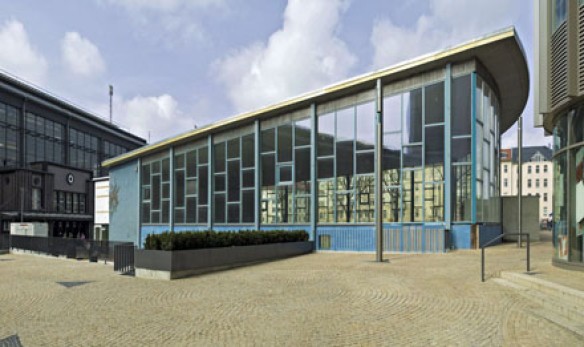 Exterior view of the Palace of Tears © Stiftung Haus der Geschichte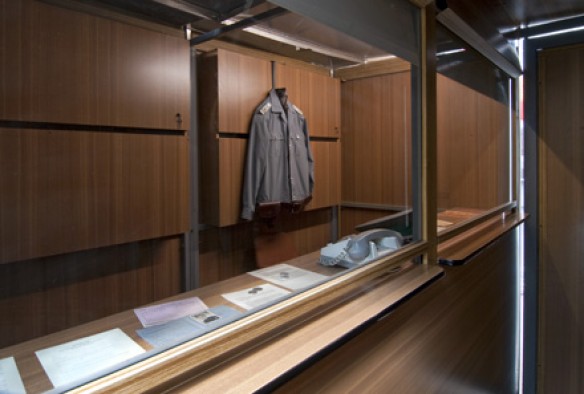 Cubicle of the border control in the Palace of Tears © Stiftung Haus der Geschichte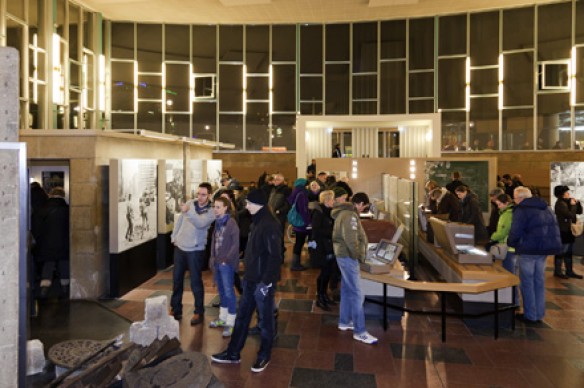 The exhibition illustrates the experiences at the check-point © Stiftung Haus der Geschichte
GERMAN HISTORY AND THE COLD WAR
Liberation and hope for some, defeat, disillusion and fear for others. World War II, unleashed by Germany, ends with the unconditional surrender of the Wehrmacht on 8 May 1945. The Berlin crisis of 1948/49 makes it obvious: the Four-Power Government has failed. Germany becomes a divided nation. The Federal Republic of Germany emerges in the West, the German Democratic Republic under the dictatorship of the Socialist Unity Party (SED) in the East. The dispute between the superpowers USA and USSR exacerbates conflicts around the world. For the Germans, the division of the world into East and West has direct consequences: Berlin is a focal point of confrontation. With the building of the Wall in 1961, the SED cements the division of Germany.
THE PALACE OF TEARS
The Palace of Tears is the Berlin colloquialism for the former border crossing station at the Berlin Friedrichstrasse railway station, where East Germans said goodbye to their families and visitors going back to West Germany. From 1962 to 1989, the Palace of Tears was the central terminal for travellers between East and West Germany. The building was used only for westbound border crossings, with separate checkpoints for citizens of West Berlin, citizens of West Germany, foreigners, diplomats, transit travellers and East German citizens. On September 15th 2011, the Haus der Geschichte der Bundesrepublik Deutschland Foundation opened a new permanent exhibition. It aims to remind visitors of the consequences and daily restrictions due to the German separation. Original artefacts, documents, photographs, audio and video recordings illustrate on an exhibition area of 550 square metres the experiences at the check-point. It also gives an overview of the reunification process.