THE GLIENICKE BRIDGE OR BRIDGE OF SPIES, BERLIN
ADDRESS
The Bridge: Königstraße. Between Glienicker Lake and Havel River. Exhibition: Villa Schöningen. Berliner Strasse 86 (on the Potsdam site, just west of the bridge).
WEBSITE
OPENING HOURS
Villa Schöningen. Thursday-Friday: 11:00-18:00. Saturday-Sunday: 10:00-18:00.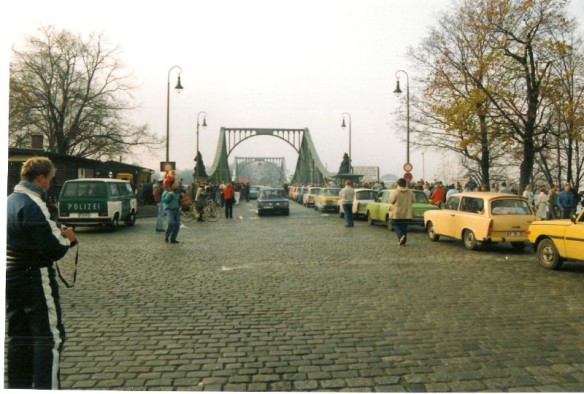 The fall of the Berlin Wall. Opening of the bridge in 1989. Foto: Gavin Stewart.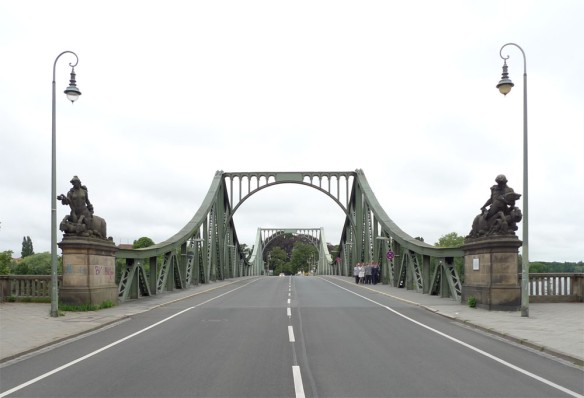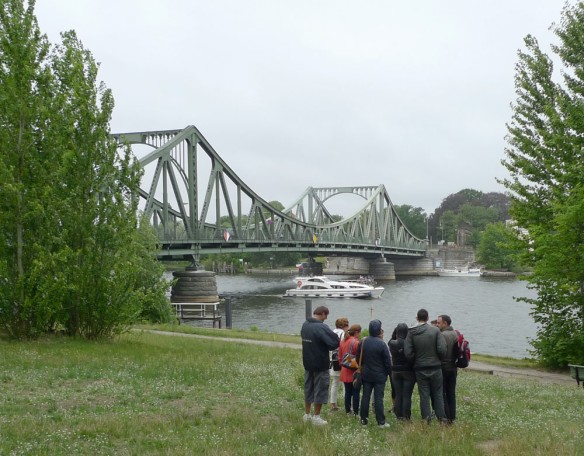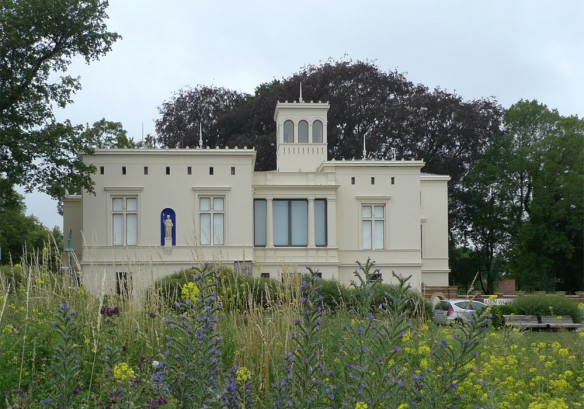 Villa Schöningen. Located on the Potsdam site, just west of the bridge. Among others: current art exhibitions and a permanent exhibition about the bridge.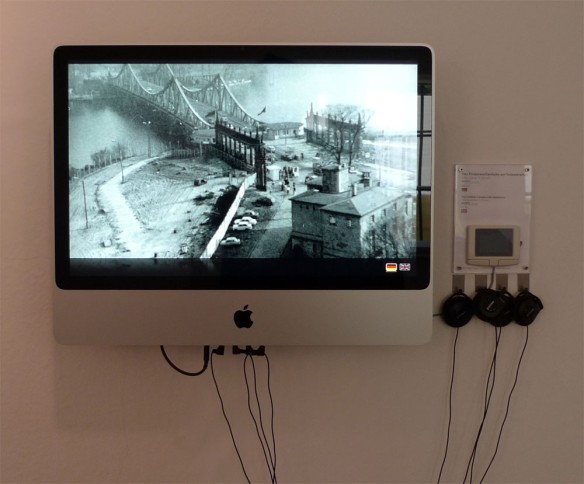 From the bridge exhibition on Villa Schöningen.
BRIDGE HISTORY
The Glienicke Bridge (Glienicker Brücke) connects the cities of Potsdam and Berlin near Klein Glienicke. The current bridge (the fourth on the site) was built in 1907. Major reconstruction was necessary after it was damaged in the Second World War. The bridge straddled the border between East and West Berlin and, right in the middle of the bridge, a white border line was drawn. Due to its isolated location, the bridge was used to exchange high-ranking spies between the Eastern and Western powers. The bridge was thus also nicknamed the 'Bridge of Spies'. The East German authorities named the bridge the Bridge of Unity ("Brücke der Einheit") although they did everything possible to prevent a reunion between East and West Germany.
SPY EXCHANGES
The first exchange took place on 10 February 1962. The Soviet spy, Colonel Rudolf Abel, was exchanged for U.S. spy-plane pilot, Francis Gary Powers, shot down in the USSR in his U2 spy plane in 1960. The next exchange took place in April 1964 when Konon Molody was exchanged for Greville Wynne. On 12 June 1985, 23 American agents held in eastern Europe were exchanged for top Polish industrial spy, Marian Zacharski, and three other Soviet agents. In all, exchanges comprising 40 people took place on the bridge. The bridge was also once used for an escape. In 1988, a truck containing three East Germans from Potsdam broke through the barriers on the bridge. On 11 February 1986, the human rights campaigner Anatoly Sharansky ("Natan Shcharansky", later Minister of Trade in Israel) and three other Western agents were exchanged for Karl Koecher and four other Eastern agents.
VILLA SCHÖNINGEN
Villa Schöningen, built in an Italian Villa style, is an historic residence in the Potsdam district and located just west of the Glienicke Bridge. Since 1996, it has been part of the Berlin-Potsdam's UNESCO World Heritage site. The Villa is used for art exhibitions but also houses an exhibition on the Glienicke Bridge and the Villa's history.