MUSEUM "THE KENNEDYS"
ADDRESS
Auguststraße 11-13, 10117 Berlin-Mitte
WEBSITE
OPENING HOURS
On weekdays (Tuesday to Friday): 10 am – 6 pm
On weekends: 11 am – 6 pm
On Mondays the museum is closed.
GUIDED TOURS
By arrangement (English or German) Please contact us: info@thekennedys.de or +49 (0)30 – 20 65 35 70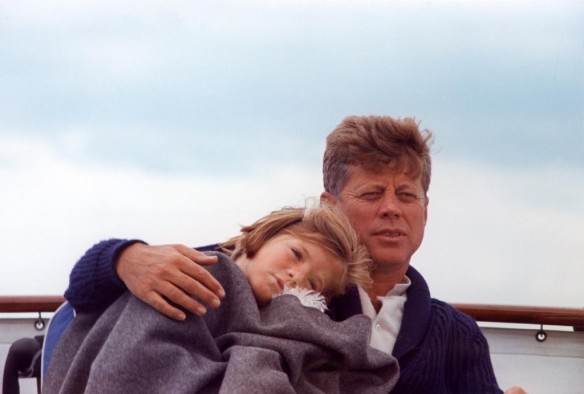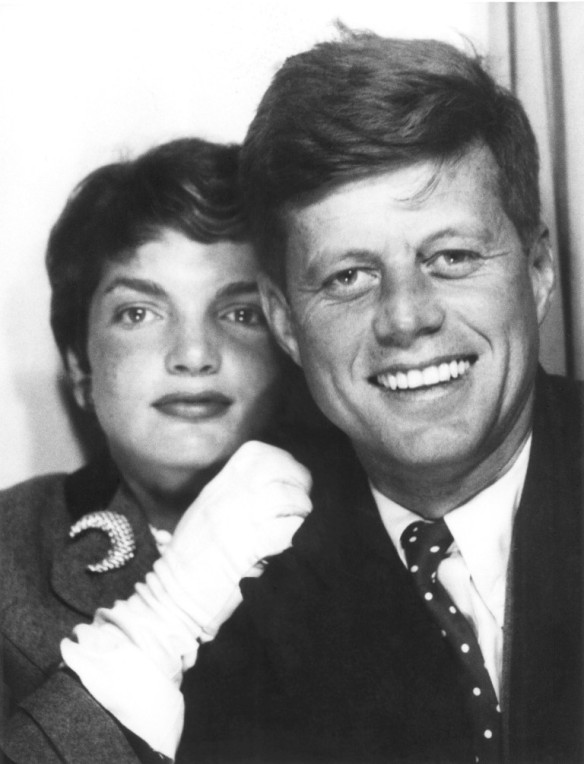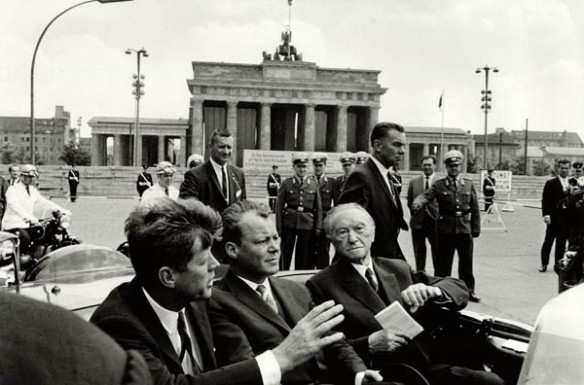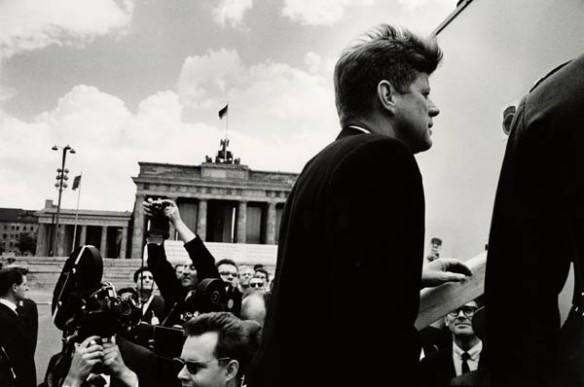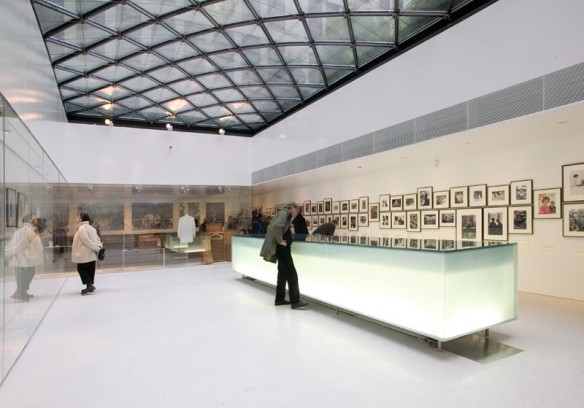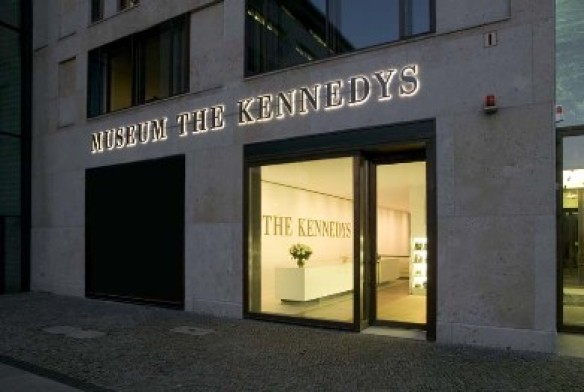 JOHN F. KENNEDY AND THE COLD WAR
John F. Kennedy's presidency was marked by numerous significant events in the context of the Cold War, one of them the Cuban Missile Crisis in 1962. The museum exhibits numerous photographs, public and private documents, personal items, and a film relating to the Cold War period. Among them are items and photographs documenting the strained period before the resolution of the Cuban Missile Crisis conflict, the Bay of Pigs Invasion and the Berlin Crisis of 1961. Our visitors will furthermore gain a detailed insight into the President's relationship to the Soviet leader Nikita Khrushchev. Numerous events, such as the Vienna summit on June 3 and 4, 1961, led both politicians into a position of active communication.
THE VISIT TO BERLIN
In June 1963, the 35th President of the United States undertook a visit to West Berlin, during which he also delivered his famous "Ich bin ein Berliner" speech. John F. Kennedy honored the city with his visit in order to demonstrate his solidarity with the people of West Berlin as well as to pay a tribute to the 15th anniversary of the Berlin airlift. A considerable part of the museum exhibition is devoted to this historical visit, documenting the day from John F. Kennedy's viewpoint but also showing the reactions of the citizens of Berlin. A detailed timetable, which is also part of the exhibition, traces the President's tightly planned schedule during this historic day. John F. Kennedy's visit to the city, including stops at the Brandenburg Gate and Checkpoint Charlie, and his legendary speech delivered in front of the city hall of Schöneberg in West Berlin are screened in an extra room of the museum. The photo-icon by photographer Will McBride, showing John F. Kennedy, Willy Brandt, then-mayor of West Berlin, and Chancellor Konrad Adenauer in front of the Brandenburg Gate, is particularly fascinating. The museum is located on Pariser Platz, only a few hundred meters away on the other side of this famous landmark.