MUSEUM APARTMENT, BERLIN
ADDRESS
Hellersdorfer Strasse 179, ground floor right. Underground station (U-Bahn): Cottbusser Platz. Cross the road and turn left onto Hellersdorfer Strasse. 5 minute walk.
WEBSITE
www.stadtundland.de Look under Special: Museumswohnung.
OPENING HOURS
Sunday 14:00-16:00 (except holidays), or by appointment: 0151 1611 4447. Free access.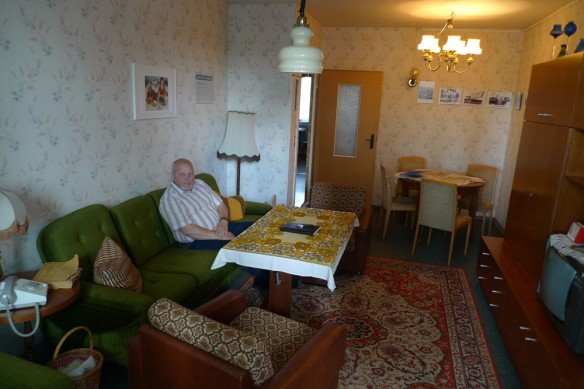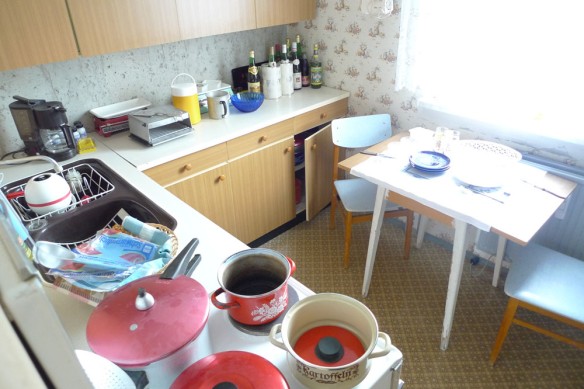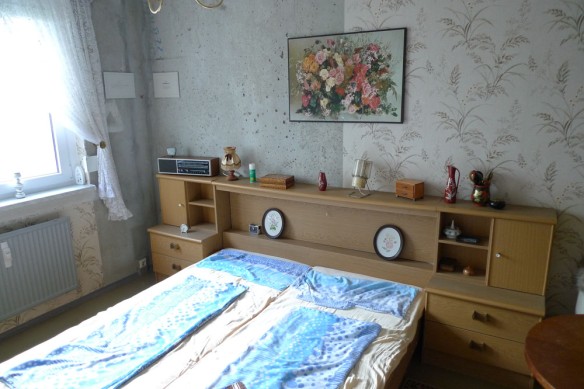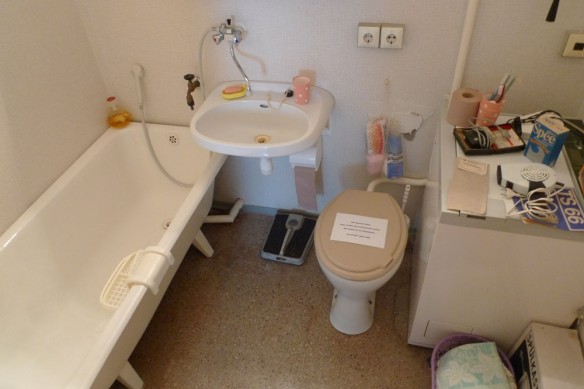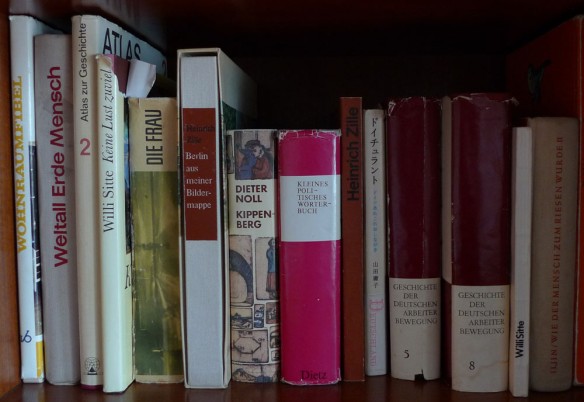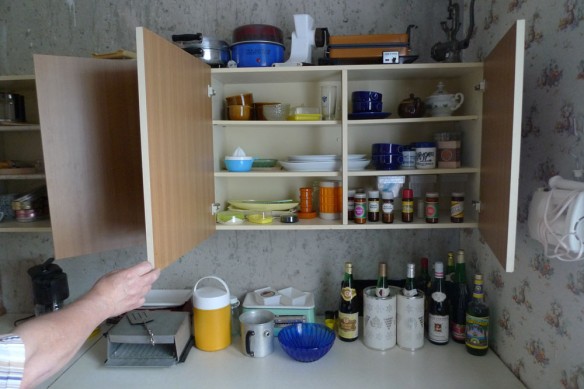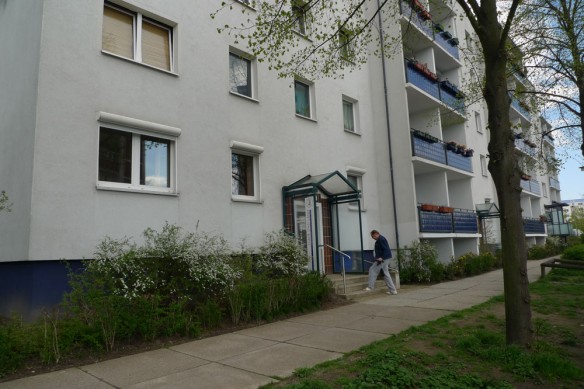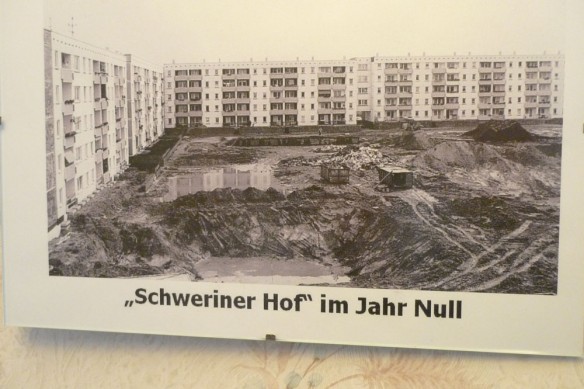 AUTHENTIC DDR ATMOSPHERE
The apartment is a fascinating example of building practices and typical living culture in the DDR of the 1980s. The house was built in 1986. The museum apartment is established and run by one of Berlin's biggest real estate companies, TOWN AND COUNTRY (STADT UND LAND), www.stadtundland.de. The company's initiative is to be commended.
A MODERN AND COVETED APARTMENT
The three-room, 61 square-meter apartment is, except for a few details, in its original state. It was built for families with one or two children. The apartment was modern for its time: there was a bath, running hot water, district heating, and a nursery and kindergarten very close by. All these facilities were not normal in the DDR in 1986 and the waiting lists were long.
CHEAP RENT BUT EXPENSIVE FURNITURE
The apartment cost 109 marks to rent in 1986. The furnishings were, however, expensive for the time. The color TV would have been 6,000 Marks (or almost half a year's rent), the wall cabinet 4,000and the sofa 920. The average monthly salary in the DDR at that time was 969 Marks.
CONCRETE AND PLASTIC
The house was a prefabricated construction. The name of the housing system was WBS 70, and it took on average only 18 hours to complied an apartment. The basic equipment was simple. Copious amounts of concrete and plastic and a little wood and chrome. The floors were made of PVC. Glued, colored wallpaper in a floral design is hung directly onto the concrete walls. The doors were made of cardboard on wooden frames and covered with polyester foil with wooden decorations.
The furniture also tells which countries the communist DDR was cooperating with: the carpets are from the Mongolian People's Republic. The chairs in the dining room are from Albania. Otherwise, the inventory consists of typical DDR products, e.g. a Colorett brand TV and a Majomat, a legendary yoghurt mixer from Magdeburg.