GRENZHUS SCHLAGSDORF. MUSEUM OF LIFE AT THE INNER GERMAN BORDER
ADDRESS
Neubauernweg 1 D-19217 Schlagsdorf
WEBSITE
OPENING HOURS
The exhibition at the GRENZHUS museum as well as the outside facilities are open Monday-Friday: 10:00- 16:30. Saturday-Sunday: 10:00-18:00. Open for appointments on other times: info@grenzhus.de
GUIDED TOURS
Take a tour guided by a contemporary witness. Ask all the questions that come to your mind concerning the life in the restricted border area and in the former GDR. This tour would take about 1.5 to 2 hours and costs 25 Euro in addition to the entry fee. Please contact us in sufficient time: info@grenzhus.de.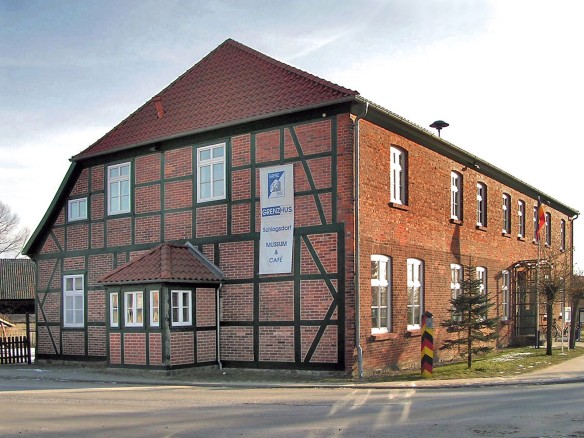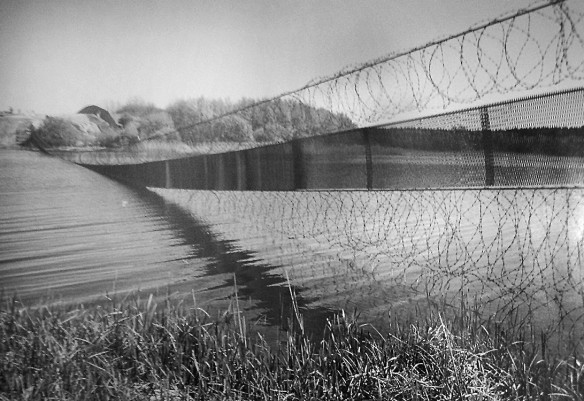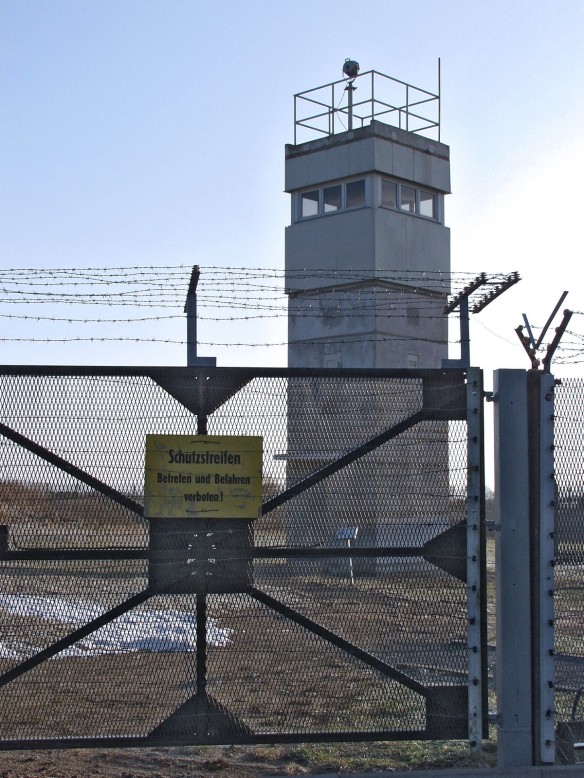 MUSEUM OF LIFE AT THE INNER GERMAN BORDER. DISCOVER A BORDER ZONE. EXPERIENCE NEW ASPECTS OF THE FORMER BORDERLAND BETWEEN FORMER EAST AND WEST GERMANY
The GRENZHUS at Schlagsdorf near Lübeck, located at the north of the biosphere reserve "Schaalsee", features the section of the former inner German border between the Baltic Sea and the river Elbe from several perspectives at the same time – east, west and at least another largely unknown one. Because it depends on your own provenance from which side you approach border fortifications of the late eighties, reconstructed on the exterior grounds of our museum: First from your "own side" and afterwards from the "other side" to get a realistic impression of what that border looked and felt like as beeing for example a citizen of West Germany, a East German border security guard or even a refugee from East Germany. For one it was the end of the known world, for other it was the everyday job and for third it was an insuperable, lethal barricade.
LEARNING ABOUT "LIFE WITH THE BORDER" AND "VANISHED VILLAGES"
After visiting the exterior grounds of our museum you learn inside the GRENZHUS what the "border to the West Germany" meant for the average East German citizen, furthermore what it meant to live in a village close to the border within the 5 km (3.1 mile) wide Restricted Zone. Residents there had a special stamp on their identity card to enable them to enter and leave the zone. Schlagsdorf was one of those villages, still existing today, while others were later demolished and eliminated for having a clear line of fire.
"SOCIAL SECURITY" IN THE EAST – FREEDOM IN THE WEST
An important subject which is closely associated to the division of Germany is the natural contradiction between the, from today's perspective barely conceivable, "social security" in the former East and the civil liberties in the West. To this day this contradiction is politically unsolved and the positions are hardening: On the one hand there is proceeding globalisation along with liberalisation of trade and on the other hand increasing fear of unemployment and social decline in Germany and whole Europe. That is why some might think of alternatives to the present System, but what price people might have to pay is shown and admonished at the GRENZHUS.