BOGENSEE, HIGH SCHOOL FOR YOUNG COMMUNISTS, BERLIN
ADDRESS
The former DDR high school of Bogensee is located 15 km north of the border of the Municipality of Berlin. The complex takes its name from the nearby lake, Bodensee. The building complex is today empty but maintained by the owner, the Municipality of Berlin.
There is no entry inside any of the buildings.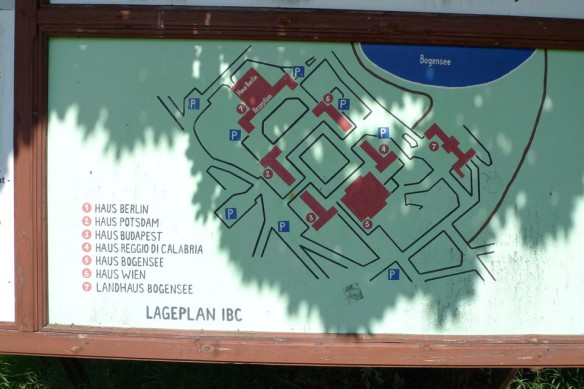 Plan of the area and the building complex. The "Landhaus Bogensee" is Goebel's former country house.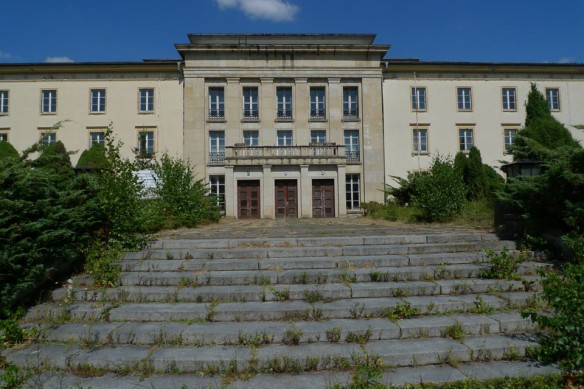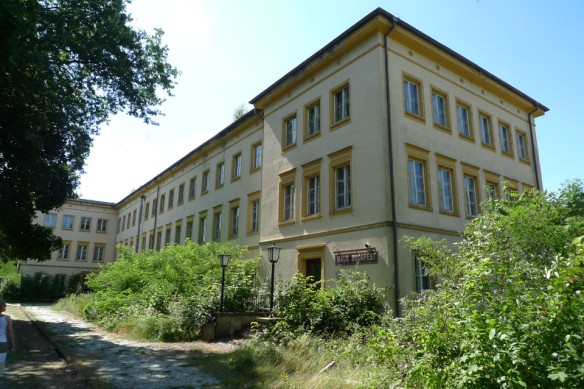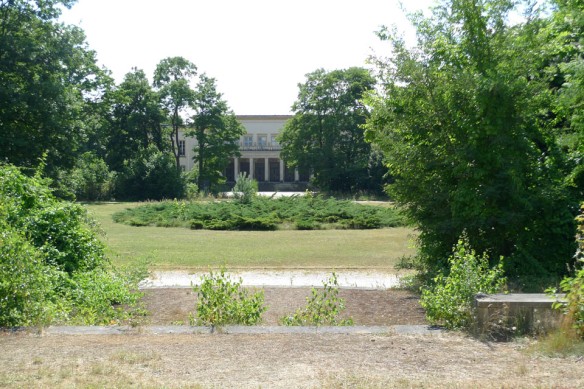 From Goebel's country house.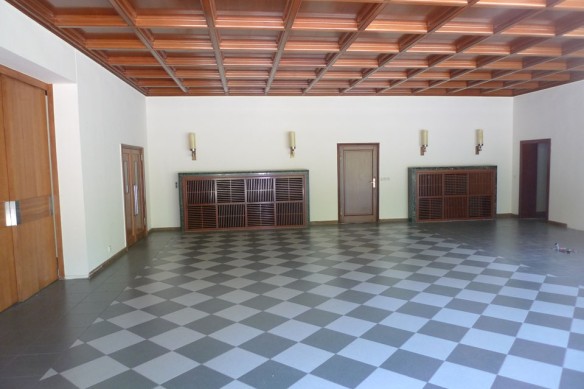 GOEBBELS COUNTRY HOUSE
The site was originally known as the country house of Joseph Goebbels, Nazi Minister for Propaganda. In 1936, 500 hectares of the area were given as a birthday gift to Goebbels from the Municipality of Berlin. In 1939, a small wooden house was replaced by a country house with three wings and 30 rooms. This house can still be seen at the site.
HIGH SCHOOL FOR THE COMMUNIST YOUTH ORGANISATION
After the Second World War, the area was given to the newly-founded communist youth organisation, FDJ, Free German Youth (Freie Deutsche Jugend). In 1951, the foundation stone was laid for the present high school building complex, which took its name from the East German president, Wilhelm Pieck. The complex was built by architect Hermann Henselmann in Socialist Classicism style. Henselmann was also the architect of Stalin Allé, now Karl Marx Allé, in central Berlin. At first, the students came from East Germany but it was later developed as an international high school for education in Marxism and communism. A simultaneous system enabled interpretation into 16 languages. Later students from the communist parties of capitalistic countries such as Denmark, Greece and Chile also participated. These students attended under false identities.
AFTER THE FALL OF THE WALL
The high school was closed with the fall of the Berlin Wall. There have since been efforts to use the buildings for different purposes, e.g. international organisations and hotel, but without success. The building complex is protected as a memorial.