Degerby Igor Museum
ADDRESS
Furuborgsvägen 6, Fin-10160 Degerby
WEBSITE
OPENING HOURS
In summertime (June 1 to August 15): Tuesday-Saturday 11.00-16.00 hours, and always by arrangement: igor@degerby.fi or tel. +358 40 5418526
In wintertime: Saturdays 12.00-16.00 hours, and always by arrangement.
GUIDED TOURS
can be arranged in English and German. For Porkkala Tours, please contact Porkkala Travel, www.porkkala.net, info@porkkala.net, +358 (0)9 256 4040
or Museum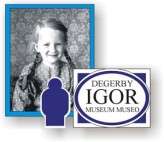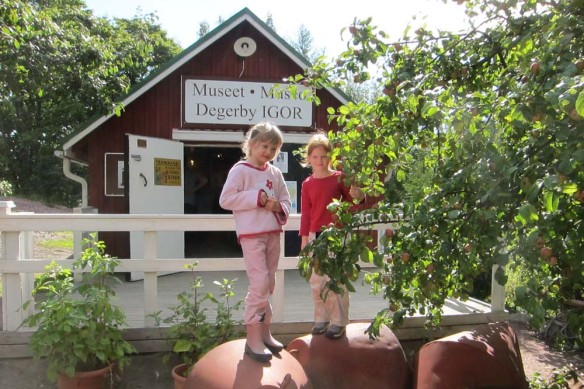 The Degerby Igor Museum gives the human stories of a most dangerous time in the political history of Finland.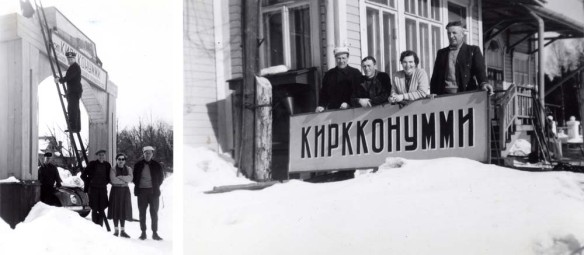 What a triumph! The Russian signs at the Kirkkonummi railway station are pulled down, immediately after the opening of the border.
The Finnish policeman Nestor Falck with his children on the Russian airstrip in Friggesby, Kirkkonummi, 1956.
PORKKALA. A SOVIET BASE ON FINNISH TERRITORY
The Porkkala area is located on the narrowest point of the Gulf of Finland, in the southern part of the country. Finland was forced to lease the area to the Soviet Union as a naval base for 50 years after the Second World War. However, the Soviet Army left Porkkala 11 years later and so the Finnish inhabitants were able to return to their old homes. Read more about Finnish history. Click on the section, top right: "The Cold War History".
THE RETURN TO PORKKALA
It was with great joy that all the signs in Russian were removed from the Porkkala area once the border crossing had been opened in January 1956. People burned the signs, the triumphal arches and all the papers they found, thus destroying them for ever. They then started to rebuild their homes and their official buildings. Around a half of all dwellings were destroyed, along with the fields and the forests. The main thing, however, was that their land, in the vicinity of the capital of Finland, had been handed back! The 50-year lease demanded by the Soviet Union prior to signing the armistice with Finland in the autumn of 1944 had lasted no longer than 11 years.
WHAT'S BEEN HAPPENING SINCE? COME AND FIND OUT!
For more than 30 years, the entire length of the Cold War, it was considered unacceptable to complain about the devastation caused by the Soviet action. By the early 1990s, however, the time was ripe and research activities began. It did not take long for tourism to turn the past into a brand. Today, there are around 50 companies working together to provide all necessary services of accommodation, activities, catering, guided tours – and, of course, presentations on what really happened and how this affected the local people. The Degerby Igor Museum, situated within the former lease area, has been extended and renovated in order to give the full story of the lease period, known as the Porkkala Parenthesis. Why were the Soviet military strategists so interested in Porkkala? Come and find out!